Latest Beatles News
It appears Paul McCartney won't be among the headliners at the U.K.'s Glastonbury festival, which takes place from June 26-30, after Sir Paul recently announed he'll be performing two U.S. shows at the Talking Stick Resort Arena in Phoenix on June 26, before heading to Las Vegas' T Mobile Arena on June 29. The Beatles legend was previously among the favourites rumoured to be headlining at the Worthy Farm classic this summer. Meanwhile in the UK, a pothole in Lancashire has become an unlikely sensation online after its questionable resemblance to Macca was first noticed. The hazardous crack in the road surface was first spotted by the Lancashire Evening Post, who were keen to point out the similarities in appearance to the Beatles icon. Upon first inspection, the gravel surrounding the hole looks extremely similar to Macca's famous mop-top hairstyle, and there's even individual stones that are making up his eyebrows, eyes, nose and mouth. Responding to the unusual photo, one user joked: "Why is no-one Fixing A Hole?" Another quipped: "Is this one of the 4000 holes in Blackburn Lancashire?" - NME...... The previously unseen Paul McCartney movie The Bruce McMouse Show is set to be shown in cinemas in selected cities in the UK, US, Australia and Canada beginning Jan. 21. The part concert film/part animated feature tells the story of how McCartney and his band Wings initially met Bruce McMouse, the film's animated protagonist. It also features unseen footage from Wings' 1972 European tour in support of the Red Rose Speedway album, along with animated footage that shows the family of mice who are living under the stage. - New Musical Express......
Paul McCartney kicked off the start of 2019 on Jan. 2 with a new song called "Get Enough." Co-produced by McCartney, Ryan Tedder and Zach Skelton, "Get Enough" features the former Beatle experimenting with the Auto-Tune recording process, beginning with a straightforward piano intro before McCartney's Auto-Tuned vocals kick in as he sings "I can't get enough of you." "Get Enough" was co-written by McCartney and Tedder, and comes a little less than four months after the release of his latest solo album, Egypt Station. McCartney also posted a short video of himself on Instagram having a good old time singing along to the track. "Happy New Year!" he wrote to his followers in the clip's caption on Jan. 5. "Can't get enough of you! Love Paul #getenough." - Billboard...... In other Beatles-related news, Yoko Ono has reflected on her contribution to the John Lennon song "Jealous Guy." Originally titled "Child of Nature," the song featured the lines "I'm just a child of nature / I don't need much to set me free", which later at Yoko's suggestion became "I was feeling insecure / You might not love me anymore / I was shivering insideI didn't mean to hurt you / I'm just a jealous guy." "Well, if it was just John, [he] would have given me the right credit, but it was a difficult time. No famous songwriter would have thought of splitting the credit with his wife," Ono told New Musical Express. Speaking of her influence on the track, she added: "I think it's a good song from a women's point of view as well [as a man's] John was [initially] trying to create a fun song about going on a trip to Rishikesh. That might have been great too, but it ended up not being that." Ono also hinted that further details could emerge in the future regarding tracks she contributed to. "I think in maybe ten years I can tell it all," she said. "But I don't know if I want to." - New Musical Express...... Two holiday solo classics by John Lennon and Paul McCartney have reached the Billboard Hot 100 pop chart for the first time in 2018. Lennon and Yoko Ono's 1971 Plastic Ono Band track "Happy Xmas (War Is Over)" debuted at No. 45 on the Streaming Songs chart (13.2 million, up 33 percent) dated Dec. 29, while gaining by 10 percent to 16.6 million in airplay audience. Meanwhile, McCartney's "Wonderful Christmastime," first released in 1979, has also made its first Hot 100 appearance, debuting at No. 50 on Streaming Songs (12.1 million, up 27 percent) and increases by 13 percent to 18.5 million in radio reach. Lennon and McCartney last appeared on the Billboard chart as solo artists for the week ending March 1, 1975 when Lennon's "#9 Dream" ranked at No. 13 and McCartney's "Junior's Farm"/"Sally G" was at No. 64. - Billboard......
Record producer Phil Spector, who is currently serving his sentence for the 2003 shooting death of actress Lana Clarkson, settled his divorce with his third wife, Rachelle Short, on Dec. 4 and secured several items of his celebrity memorabilia in the settlement. According to court documents, the many priceless celebrity treasures Spector was awarded include a John Lennon electric guitar with an accomanying handwritten note by Yoko Ono; Grammy Awards, including an "Album of the Year" award for 1972's The Concert for Bangladesh with George Harrison; a Best Original Song Score Oscar statue for the 1970 Beatles film Let It Be; and diamond cufflinks gifted to him by Elvis Presley. Spector's ex-wife Rachelle meanwhile got to keep many of her vehicles, including a 2009 Vespa GTS 250 and 2015 Aston Martin Vanquish, and a 2007 Columbia 400 airplane. The documents also state that Spector and Rachelle must sell his infamous residence, Pyrenees Castle, in Alhambra, Calif., where Clarkson was killed for a 50/50 split. The house will be listed for $5.5 million. Short and the "Wall of Sound" creator wed on Sept. 1, 2006, as Spector was awaiting trial. They split in 2016, with Spector claiming Rachelle was bleeding him dry by spending money on lavish items like planes and homes. - TheBlast.com...... Paul McCartney released a new anti-bullying video for his latest single "Who Cares" featuring actress Emma Stone as an Apple Music exclusive on Dec. 17. Shot entirely on 65mm Kodak Film with Panavision Cameras, the video was produced by the social change non-profit Creative Visions, and spreads a universally positive message along with colorful details. Sir Paul also launched a #WhoCaresIDo campaign based on the song and film. "My hope is that if there are kids being bullied, and there are, maybe by listening to this song and watching this video, they might just think it's not as bad," McCartney said in a statement. "It's the kind of thing you can just stand up to and laugh off and get through."
"Who Cares" is taken from Macca's 17th studio album, Egypt Station, became the musician's first No. 1 album debut on the Billboard Hot 200 album chart in over 36 years. Meanwhile, McCartney's former Beatles bandmate Ringo Starr and Rolling Stones guitarist Ronnie Wood teamed up with Paul for a rendition of the Beatles' song "Get Back" during McCartney's concert at London's O2 on Dec. 16. The impromptu performance happened during the encore, with Ringo later tweeting a pic of the performance with the caption "Having a great time at the O2 London freshen up tour With Paul Ronnie and Ringo a great night love you man peace and love." In more McCartney news, police in London are are investigating a break-in at Paul's London home in St John's Wood. Authorities launched an investigation after the home was reportedly targeted at approximately 6:20 PM on Dec. 7. A Scotland Yard spokesperson confirmed that police were called to the property and discovered signs of forced entry. No arrests have yet been made and the investigation is ongoing, authorities said. It is currently unknown if McCartney or his wife Nancy Shevell were home at the time of the break-in, which occurred only a day after he performed the second of two shows in Vienna on the "Freshen Up" tour. - Billboard/New Musical Express...... In other Beatles-related news, pop star Miley Cyrus has recorded a cover of John Lennon and Yoko Ono's iconic yuletide song "Happy Xmas (War Is Over)." Cyrus, who enlisted Mark Ronson and Lennon's son Sean Lennon to record the cover, told radio host Howard Stern that the song "is just so magic every time we sing it goosebumps all over the place." "This song the way that it is so true to where we are right now and these lyrics of 'what have we done?' Are we doing enough, are we actually active? All we do is complain and we don't actually get out there and do enough in our communities. I think it's so timely for right now," she said. "Happy Xmas" was originally released in 1971 by John and Yoko's Plastic Ono Band in 1971 and has been covered numerous times over the years by the likes of Neil Diamond, Diana Ross and Wilco's Jeff Tweedy. - New Musical Express...... Paul McCartney, who recently headlined a successful Austin City Limits show in October, has announced four additional U.S. stadium dates for his 2019 "Freshen Up" tour. The four new dates include McCartney's first-ever appearances at Lambeau Field in Green Bay, Wisc., on June 8 and Globe Life Park in Arlington, Tex., on June 14. On June 22 and July 13, respectively, McCartney will return to Petco Park in San Diego and Dodger Stadium in Los Angeles, both of which hosted McCartney performances to capacity crowds on his 2014 "Out There" tour. The four new dates bring his "Freshen Up" tour to a total of 12 shows. The tour will kick off on May 23 at Smoothie King Arena in New Orleans and hit South Carolina, Kentucky, Indiana and Illinois, before closing out with two shows in California. Sir Paul is touring behind his latest acclaimed LP, Egypt Station, which was released on Sept. 7 and became his first No. 1 album debut on the Billboard Hot 200 album chart in over 36 years. - Billboard...... Ringo Starr was honored with the George Harrison Humanitarian Award for his work with UNICEF at the 14th annual UNICEF Snowflake Ball 2018 on Nov. 27, 2018 in New York City. The award dates back to Starr's former bandmate George Harrison's first-of-its-kind benefit concert for Bangladesh in 1971. Harrison pulled together the event for the organization, rallying artists like Eric Clapton, Bob Dylan, Billy Preston and Leon Russell. As Harrison's widow Olivia Harrison, founder of the George Harrison Fund, recalled during her presentation to Ringo, her late husband didn't even have to reach out to Starr for help. "Ringo didn't wait to be asked, he called George and said 'I'm coming,'" she said while presenting the award to Starr. "We all know him as a musician, songwriter, recording artist -- but as a human being, he's so much more than that." Starr's acceptance speech stressed "peace and love," though he also expressed his confusion about the ongoing challenges facing children across the world. "So many of them are suffering right this minute, like those in Yemen, and yes, right at our borders right now," he said, adding that "for some reason, they won't just open that door. I don't understand it." He also called on the major democracies of the world to "step up for kids" in light of the current tensions at the U.S.-Mexico border. - Billboard ......

Yoko Ono said in a recent interview promoting her 14th album Warzone that she decided to use a crow, elephant and wolf on several tracks on the album because those animals aren't typical pets. "These animals are very strong," Yoko says. "I noticed that many people get animals they can pet and I wanted to show that many animals are very independent of us." The album also features a stripped-back version of John Lennon's "Imagine," and when asked why she interpreted the song in such a minimalist fashion, Yoko said: "I think that people are too concerned about isms, because again what happened to the song was something that came to my mind without even knowing it." Ono also commented on the new John Lennon stamp which has recently been issued by the US Postal Service: "I always wanted to do it! And finally it's a reality. John would have been very pleased." - Billboard...... In related news, a new live John Lennon tribute album featuring performances by Willie Nelson, Brandon Flowers, Steven Tyler, Sheryl Crow, Aloe Blacc and more has been given a January 2019 release date. Imagine: John Lennon 75th Birthday Concert will showcase the 2015 concert that took place at New York City's The Theater at Madison Square Garden to celebrate Lennon's iconic career. "It's beautiful to see so many wonderful and talented musicians come together for this special show to celebrate John's birthday," Yoko Ono said in a statement. "John's art continues to give hope, light and happiness to generations of people everywhere. His belief that each of us can change the world continues to inspire the human race to believe in themselves, and his influence is everlasting in everyone's hearts as we all share in the possibilities and power of music." The concert will also be released as a vinyl LP featuring artists including Kris Kristofferson, Peter Frampton, Juanes, Tom Morello, Chris Stapleton, Kevin Bacon, Eric Church and Pat Monahan of Train. - Billboard...... In other Beatles-related news, a deluxe 50th anniversary reissue of the Fab Four's 1968 album The Beatles (aka "The White Album") has re-entered the Billboard Hot 200 album chart at No. 6 following its release on Nov. 9. The set climbed back onto the tally with 63,000 units earned (up 1,499%) in the week ending Nov. 15, according to Nielsen Music. Of that sum, 52,000 were in traditional album sales (up 5,596%). "The White Album," first released in 1968, was remastered and reissued in a variety of formats, including some with a bevy of bonus tracks. The set spent nine nonconsecutive weeks at No. 1 on the Billboard 200 between Dec. 28, 1968 and March 1, 1969, and is one of the band's 19 No. 1 albums on the survey. - Billboard...... Paul McCartney has shared two exclusive versions of his 1971 song "Dear Fried" to mark the upcoming deluxe reissues of Wild Life, on which the song originally appeared, and his 1973 album, Red Rose Speedway. "With 'Dear Friend,' that's sort of me talking to John [Lennon] after we'd had all the sort of disputes about the Beatles breakup," McCartney noted in a press release. "I find it very emotional when I listen to it now. I have to sort of choke it back. I remember when I heard the song recently, listening to the roughs [remastering works-in-progress] in the car and I thought, 'Oh God.'" The reissues, which feature remastered versions of the albums, rough mixes and bonus videos, arrive via MPL/Capitol/UMe on Dec. 7. - Billboard......
In other Beatles-related news, fans can now get your photo taken with a brand new statue of the Fab Four in Liverpool. The quartet has been immortalised again in a new statue situated on Mathew Street just inside the entrance of the Rubber Soul complex, where the Cavern Club and the Liverpool Wall Of Fame are located nearby, as well as statues of John Lennon and Cilla Black. The new statue joins numerous others of the group that are dotted around their hometown, including life-size figures at Pier Head and those on top of the Hard Day's Night Hotel. The new statue sees the band positioned around a bench with space for fans to sit and have their photo taken next to them. Meanwhile, a new book by former Apple Records executive Ken Mansfield about his time with the Beatles, The Roof: The Beatles' Final Concert, hit stores on Nov. 13 from Post Hill Press. It documents the group's final years and that fateful afternoon in 1969 on the roof of the Apple headquarters in London, when they played together live for the last time. - New Musical Express...... Elsewhere on the Fab Four front, a transcript of the latest parole hearing of John Lennon's killer Mark David Chapman was released by New York state prison officials on Nov. 15. Chapman, who was denied parole for the 10th time after a hearing in August at Wende Correctional Facility where he is serving a 20-years-to-life sentence, told the board that he feels "more and more shame" every year for gunning down the former Beatle outside his Manhattan apartment in 1980. Chapman said that Lennon was "incredible" to him earlier in the day, but "I was too far in." "I do remember having the thought of, 'Hey, you have got the album now. Look at this, he signed it, just go home.' But there was no way I was just going to go home," he said. Chapman, 63, said he is now devoted to promoting the transformative power of Jesus, adding he realizes the pain he caused will linger "even after I die." In its decision, the state Board of Parole said releasing Chapman would not only "tend to mitigate the seriousness of your crime," but also would endanger public safety because someone might try to harm him out of anger, revenge or to gain notoriety. Chapman will be up for parole again in August 2020. - AP...... A new video for the Beatles' 1968 track "Back In the U.S.S.R." has been unveiled to mark the upcoming 50th anniversary of The Beatles ("The White Album") from which it was taken, as well as promote a new deluxe reissue of the album which hits stores on Nov. 9. n the new visuals, lyrics from the single appear in green, handwritten scrawls across grainy footage of the band. Various Russian landmarks, including Moscow's Red Square, are also shown, and the clip ends with the group taking off on a plane. The video features the "2018 Mix" of "Back In The U.S.S.R," which will be included in the upcoming release. Meanwhile, a new video for the "Ultimate Mix" of John Lennon's Imagine track "Gimme Some Truth" has been unveiled, as U.S. citizens head to the mid-term polls on Nov. 6. Although the tune was released back in 1971, the lyrics still ring true today given the political turmoil. "I'm sick and tired of hearing things from uptight short-sighted narrow-minded hypocritics/ All I want is the truth, just give me some truth," Lennon demands. "It's about politicians, newspaper men and all the hypocrites of the world - and male chauvinists, it's about them too," Lennon said of the track's lyrics at the time. - New Musical Express/Billboard ...... Paul McCartney announced on Nov. 1 he is teaming up with the charity site Omaze.com to share a once-in-a-lifetime experience with a fan. Through Nov. 25, fans can visit www.omaze.com/paul to donate to "Paul, Mary and Stella's non-profit Meat Free Monday," which raises awareness of the negative environmental impact of eating meat, and encourages people to have at least one meat free day each week. The lucky donater will win flights, hotel stay and two VIP tickets to McCartney's sold-out concert at Echo Arena in Liverpool, as well as the chance to join the former Beatle on stage during the show to sing a duet. Meanwhile, Sir Paul took to the social media sites Facebook, Twitter and Instagram on Oct. 30 to share his opinion on gun control in the U.S. Macca posted a photo of himself and his wife Nancy Shevell on the sites sporting "We can end gun violence" shirts under their jackets" which came from the "March for Our Lives" rally in New York on Mar. 24. "In the light of the recent tragic shootings in the USA I hope the American people will vote to elect politicians who advocate sensible gun control laws," the 76-year-old singer wrote. - Billboard......
In other Beatles-related news, a cheeky new music video for the band's 1968 song "Glass Onion" premiered on Oct. 30 ahead of the band's 50th-anniversary deluxe re-release of its double album The Beatles ("The White Album"). The video includes rare footage of the Fab Four and shows the creation of The White Album's pull-out poster through vivid animations that reference elements iconic to the band's career. For example, at one point a yellow submarine is shown in Paul McCartney's bubble bath while later an American-flag pencil moves to erase a nude John Lennon and Yoko Ono animation representing the U.S. censorship of a similar drawing. The release, which features newly mixed versions of the 30 original tracks, 27 acoustic demos and 50 session takes, is set to drop on Nov. 9. - Billboard...... Ringo Starr and Michael Jackson were among the honorees at an event in Beverly Hills on Oct. 25 called "The Paley Honors in Hollywood: A Gala Tribute to Music on Television." The event, which featured packaged salutes to musical performances and themes over nearly 70 years on television, took place at the Beverly Wilshire Hotel in Beverly Hills. Ringo fondly recalled the Beatles' historic 1964 appearance on The Ed Sullivan Show. "The Ed Sullivan Show. Yeah, we did that," Starr said, garnering a laugh from the audience. "We came to America, and you don't know where things are going in life. I was in a factory and I left there to play drums. I had a three-month gig, and after that, I was on my own, and then I was introduced to the other three lads. I'm here because we are celebrating the four of us... I well up a little bit because two of us aren't here." Starr, 77, also said people express surprise that he is still touring and making music. "'What? You're still doing it?' They say that all the time," he said. "What do you mean I'm still doing it? That's what I do. I'm not an electrician, but it is nice and I still love it." The evening also included salutes to other memorable musical moments from television, including music on TV series, awards shows, variety shows, talk shows, reality shows and musicals. The funds raised from the Paley Honors will benefit the Paley Center's programming dedicated to music on television and the expansion of the Music Collection in the Paley Archive, the nation's largest publicly accessible archive of television and radio programming. - Billboard...... In other Beatles-related news, Yoko Ono will be among the headliners at the UK's Manchester International Festival 2019 next July. The event will kick off with Ono's "Bells for Peace," which will see 8000 members of the public forming a bell orchestra in Manchester's Cathedral Gardens. "The beauty of this piece will break the sky and more," Ono said of the fortnight long event, which runs from July 4-21. "More than ever, we must come together to heal each other, and the world. Peace is power!" - New Musical Express...... Canadian rapper Drake has just beaten a record held by the Beatles since 1964, thanks to his guest contribution on Bad Bunny's new track "MIA." Drake now has had 12 songs to have reached the top ten of the Billboard Hot 100 chart in 2018, the most that one artist has ever had in a single year. The record was set by the Fab Four in 1964, when "I Feel Fine" and "She's A Woman" entered the charts on Dec. 26, taking the band's total that year to 11. 1964 also saw the Beatles release classics such as "Can't Buy Me Love" and "A Hard Days Night," but their record of over half a century now belongs to Drake. - New Musical Express......
In other Beatles-related news, Universal Pictures has just announced it is negotiating to option the rights to the epic John Lennon and Yoko Ono love story with producers Michael De Luca and Immersive Pictures. Dallas Buyers Club director Jean-Marc Valee is attached to direct and edit the spec script written by Oscar nominee Anthony McCarten (The Theory of Everything, Darkest Hour). Yoko Ono will produce the project alongside De Luca, Josh Bratman and McCarten. Meanwhile, the new deluxe reissue of John Lennon's Imagine album has reached No. 5 on Billboard's Top Catalog Albums chart following its release on Oct. 5 in a variety of formats, some with oodles of bonus material. - The Hollywood Reporter/Billboard...... Elsewhere on the Fab Four front, Paul McCartney announced on Oct. 19 that two new archive editions for the Wings albums Wild Life and Red Rose Speedway will hit stores on Dec. 7. The four-disc Wild Life deluxe set will include 3 CDs and one DVD with the remastered album on one CD and additional 25 bonus audio tracks across two discs with rough album mixes, original single edits, B-sides, home recordings and previously unreleased tracks. The set will also have a DVD with unreleased acoustic home videos, rehearsals and behind-the-scenes footage. The six-disc Red Rose Speedway deluxe set will have 3 CDs, 2 DVDs and a Blu-ray, and include a copy of the remastered album on one CD and two discs of 35 bonus audio tracks that reconstructs for the first time the originally planned double album version that was never made. In addition, the two discs will include singles, B-sides, alternate mixes and other unreleased tracks. A never-before-seen film, The Bruce McMouse Show, fully restored and remixed in stereo and 5.1 surround sound, will be included on both DVD and Blu-ray. Another DVD will have more rare and previously unseen footage including the vintage James Paul McCartney television special, plus interviews and music videos. A third deluxe set combining both albums and adding an exclusive "Wings Over Europe" set will also be available. - Billboard......

Paul McCartney participated in a very candid interview with iHeartRadio's Inside the Studio program on Oct. 16 in which he about his long musical journey with the Beatles and secrets of his emblematic career. Sir Paul insisted that despite being one of the most recognizeable rock stars in the world, he lives a normal life and enjoys just walking down streets. "I walk down streets. They're for walking down," he said. "I like to get out and about and people say, 'Oh no, you've got to have acres of security behind you and stuff,' but I like to just get out, just so as you feel like yourself, instead of like a rock star. So I like to just get out like I always did when I was a kid. It keeps me sane. I've got quite a lot of freedom, actually, and I value it," he added. On the subject of the Beatles, Paul commented: "The story sticks that John was the dark one, I was the light one, George was the mystic one, you know. To some degree that's true, but we each had aspects of all those kind of forces, and Ringo too." - Billboard ...... In other Beatles-related news, an acoustic demo recording of the band's 1968 song "While My Guitar Gently Weeps" has been officially released for the first time. The demo, recorded on July 25, 1968 by its author George Harrison, features George issuing instructions and singing lines that were cut from the track's final version, including: "I look from the wings at the play you are staging / As I'm sitting here doing nothing but aging." It will be included on the upcoming deluxe box set re-release of The Beatles ("The White Album"), which will celebrate the landmark record's 50th anniversary. - New Musical Express...... Britain's Official Charts Company announced on Oct. 13 that the Beatles' 1967 psychedelic masterpice Sgt. Pepper's Lonely Hearts Club Band is the most popular British album in history. The OCC based their conclusion on physical sales, downloads and streams in the U.K. Sgt. Pepper's edged out Adele's monster hit album 21, which came in second, and the 1995 Oasis album (What's the Story) Morning Glory? Meanwhile in other Beatles-related news, Yoko Ono released a minimalist cover of her late husband John Lennon's "Imagine" on Oct. 9 to mark what would have been John's 78th birthday. The stripped-back "Imagine" is taken from Ono's forthcoming album Warzone which drops on Oct. 19.

"'Imagine' was the only one I was totally nervous about, because everyone in the world knows about it and I could be criticised, but I thought it was very important to do it and my nervousness must be secondary... John and I created a lot together and he would be very happy that I did it," Ono remarked. In 2017, Ono finally received a co-songwriting credit for "Imagine" more than 45 years after its original release. The album's title track was the first single released from the LP in July. Warzone follows a new six-disc box set in celebration of Lennon's Imagine LP which was released on Oct. 5. It features a never-before-heard version of "Imagine" as well as scores of previously unheard demos, rare outtakes and a new track-by-track documentary which explores the journey of the songs from demo to master recording. - AP/New Musical Express...... Elsewhere on the Fab Four front, Paul McCartney has just released a music video for "Come On to Me," the third single from his new album Egypt Station. The video first focuses on a bored security guard who is lounging in his office. He glares at the speaker in the roof playing a lackluster song and decides to jam to "Come On to Me" instead. He dramatically dances through the department store, lip-synching to the song and moving his arms and swinging his hips. A dog walker slowly joins in, bopping his head in time with the music, and the pair jams to the track together in the humorous conclusion. - Billboard...... Paul McCartney treated fans a the 17th annual Austin City Limits Festival to a historic headlining set on Oct. 5. Sir Paul performed only two tracks from his latest chart-topping album Egypt Station: the piano-pounding stomp-and-shouter "Come On to Me" (sandwiched by Wings' "Letting Go" and "Let Me Roll It") and "Fuh You." His 31 career-spanning tunes also included 19 classic Beatles tracks, and one obscure track from the Fab Four precursors The Quarrymen, the simple yet lovely acoustic ballad "In Spite of All the Danger." McCartney is also scheduled to play the second weekend at the long-running U.S. festival, and his perfomance was said to have drawn the biggest crowd in its entire history, save for Willie Nelson's 2016 show. Also performing during this year's festival are Metallica, David Byrne, Arctic Monkeys, Deftones, St. Vincent, the National and Greta Van Fleet. - Billboard......
In other Beatles-related news, a new John Lennon box set entitled Imagine: The Ultimate Collection dropped on Oct. 5. The release is by far the most extensive of all the Imagine reissues, spanning four CDs and two Blu-Ray discs in a visually arresting, Yoko Ono-curated package. "This is it for Imagine, as far as I can imagine," engineer Paul Hicks says with a chuckle. "There's nothing else. We've gone through all the tapes." - Billboard...... Elsewhere on the Fab Four front, the legendary AIR Studios in London whiich was originally founded by Beatles producer Sir George Martin in 1969 has just been sold to a Russian investor for an undisclosed sum. The studio was put up for sale earlier this year by its owners Richard Boote and Paul Woolf, both aged in their late 60s, who wanted to pass it on to someone younger who could grow the business. The new owner is rumored to be Maxim Demin, a Russian businessman who has fully owned British Premier League soccer club Bournemouth since 2013. Woolf says the new owner was committed to investing in the business and preserving AIR's status as one of the world's premier recording facilities. Originally founded by Martin in 1969 and based at Lyndhurst Hall since 1991, AIR studios has been used by some of the biggest names in music with Paul McCartney, Adele, Coldplay, U2, Muse, George Michael, Kate Bush, Liam Gallagher, David Gilmour, Mumford & Sons, Scott Walker and Katy Perry among the many world famous artists to have recorded there. - Billboard...... In an interview with the long-running CBS newsmagazine 60 MInutes on Sept. 30, Paul McCartney revealed he sometimes relearns his widely-recognized tracks as he often forgets his chart-topping hits. "When I'm doing shows I listen to a lotta music, Beatles music, Wings music, to see what ones we're gonna do. And to learn them," the 76-year-old music legend said. Surprised by his remarks, the interviewer asked Sir Paul whether he often forgets his tracks, to which he responded: "There's too many. Too many words. Too many notes. They're very hard. I mean, you know, it's not like they're all three chords." McCartney is promoting his new No. 1 album, Egypt Station. - DailyMail.co.uk......

In other Beatles-related news, the band's chief recording engineer, Geoff Emerick, died from a massive heart attack on Oct. 2. He was 72. Remembered as an innovator behind the desk, Emerick was just 15 when he began working at Abbey Road Studios. He was assistant engineer on such songs as "Love Me Do," "I Want To Hold Your Hand," "She Loves You," and "A Hard Day's Night." Just prior to turning 19, he became the Beatles' main engineer and helmed Revolver, Sgt. Pepper's Lonely Hearts Club Band and Abbey Road, as well as much of Magical Mystery Tour and The Beatles ("The White Album"), which is celebrating the 50th anniversary of its release this year with an expansive box set. Later, he worked on recordings with Elvis Costello, Michael Jackson, The Zombies, Cheap Trick, Stevie Wonder and many more. During his career, Emerick won four Grammy Awards -- three for best engineered album, for Sgt. Pepper's, Abbey Road and the Paul McCartney and Wings album Band on the Run. In 2003, he was awarded a technical Grammy for "pushing the boundaries of studio recording techniques of creativity and imagination." He was also the author of a 2006 autobiography, Here, There and Everywhere: My Life Recording the Music of the Beatles. Emerick had been scheduled to participate in a symposium at Monmouth University during Nov. 8-11 on the Beatles' "White Album." "I'll always remember [Geoff] with great fondness and I know his work will be long remembered by connoisseurs of sound," Paul McCartney posted on his website on Oct. 3. "He also paid tribute to the engineer s humour and skill in the studio, saying he was always open to the many new ideas that we threw at him." - Billboard...... In a short video posted on publisher Puffin Books' YouTube account on Sept. 27, Paul McCartney announced that he has written his first illustrated children's book, titled Hey Grandude. The book follows the adventures of a magical man named Grandude and his four grandchildren, who he calls "Chillers." McCartney says he originally got the idea for the book after one of his eight grandchildren began to refer to him as "Grandude," and the nickname stuck. "I wanted to write it for grandparents everywhere, so it gives them something to read to the grandkids at bedtime," he said. Hey Grandude, illustrated by Kathryn Durst, will be published by Puffin Books in Sept. 2019. Although the famous former Beatle co-wrote the 2005 children's book High in the Clouds with Philip Ardagh, Hey Grandude will be his first solo literary venture. - Billboard......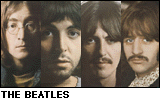 Elsewhere on the Fab Four front, the Beatles announced on Sept. 24 that they are releasing new versions of The Beatles (White Album) on Nov. 9 -- adding new 2018 mixes and a wealth of unreleased demos from the vaults to celebrate the original two-disc album's 50th anniversary of release in November, 1968. The mixes for the new packages were done by producer Giles Martin and mix engineer Sam Okell. The packages include a 3 CD edition, a 6 CD + Blu-ray deluxe edition, and a 4-LP vinyl edition. The Beatles, which was the first to be released on the Beatles' Apple label, was issued in stereo and mono in the U.K., but only stereo in the U.S., and had long been seen as the first glimpses of the Beatles as solo artists. - Billboard...... In a new interview with Canada's Radio X, Paul McCartney revealed that a "new version" of the 1970 Beatles film Let It Be is in the works for a special anniversary re-release in 2020. "We keep talking about [a re-release]," Paul said. "We have meetings at Apple, you know, the original Beatles Apple. And it's one of the things you never quite know what's gonna happen with it. So there's no [definite] story at the moment. But I keep saying 'what's gonna happen?', because people ask about it." McCartney continued: "I think there may be a new version of it. That's kind of the latest gossip. There's a lot of footage, and the original movie came out, and it was really sort of about the break-up of The Beatles. And so for me, it was a little sad, the movie. But I know people have been looking at the [unreleased] footage; there's about 56 hours of footage. And someone was talking to me the other day and said: 'The overall feeling is very joyous and very uplifting. It's like a bunch of guys making music and enjoying it', you know.
So I think there is some talk about making a new movie, re-editing it from the same period, from the same footage. We can make a new film out of it. So who knows, that may be happening in a year or two." Capturing the making of what turned out to be the Beatles' final studio album, Let It Be was originally released in 1970 and has not officially been available to purchase in any format since the 1980s. Plans for a DVD re-release of the film were shelved in 2008 following a request from McCartney and Ringo Starr. - New Musical Express...... In other McCartney news, the music legend has reacted to his latest album, Egypt Station, reacting No. 1 in the US on the Billboard Hot 200 chart. "You know, it feels really great," Sir Paul told Billboard, "'Cause you can't get much higher than No. 1, you know? It really feels great. We put a lot of really hard work into it. Me and all the guys on the team. Greg Kurstin, Ryan Tedder, all our engineers. We've got a great little team. Everyone really worked hard. We put our heart and soul into it. 'Cause we really wanted to make something that was worthwhile, you know, that we could be proud of. So it's just great that it's actually got the results." - Billboard...... Meanwhile in other Beatles-related news, previously unseen raw footage of John Lennon and George Harrison during an intimate recording of Lennon's "How Do You Sleep" was posted on the internet on Sept. 21. Recorded in Ascot, England, the video shows Harrison playing on Lennon's blue guitar along with longtime friend Klaus Voormann on bass, Alan White on drums, Rod Lynton and Ted Turner on acoustic guitars, and a few other listeners present. The lyrics of "How Do You Sleep," originally released in 1971 on Lennon's Imagine album, were directed at John's former Beatles bandmate Paul McCartney following the band's break-up the previous year. "How Do You Sleep?" (Takes 5 & 6, Raw Studio Mix Out-take) will appear on the upcoming six-disc album set Imagine: The Ultimate Collection which will be available on Oct 5. - Billboard......
A restored version of John Lennon and Yoko Ono's 1972 film Imagine began a one-off and limited-run of theater screenings worldwide on Sept. 17. The film has been restored, remixed and remastered with Ono serving as producer and creative director. Eagle Vision is pairing Imagine and another restored John and Yoko film, Gimme Some Truth, for release on DVD and Blu-ray on Oct. 5, the same day the six-disc box set, Imagine: The Ultimate Collection, drops. Paul Hicks, who remixed and remastered the soundtrack, won Grammys for his work on The Beatles Box Set and The Beatles' Love, and recommends people see it at the cinema for optimal audio and visual experience. He added the restoration of Imagine, which was originally made for TV and then did a theatrical run in America and the U.K., took eight years. - Billboard

---