Latest Beatles News
A new video for the Beatles' 1968 track "Back In the U.S.S.R." has been unveiled to mark the upcoming 50th anniversary of The Beatles ("The White Album") from which it was taken, as well as promote a new deluxe reissue of the album which hits stores on Nov. 9. n the new visuals, lyrics from the single appear in green, handwritten scrawls across grainy footage of the band. Various Russian landmarks, including Moscow's Red Square, are also shown, and the clip ends with the group taking off on a plane. The video features the "2018 Mix" of "Back In The U.S.S.R," which will be included in the upcoming release. Meanwhile, a new video for the "Ultimate Mix" of John Lennon's Imagine track "Gimme Some Truth" has been unveiled, as U.S. citizens head to the mid-term polls on Nov. 6. Although the tune was released back in 1971, the lyrics still ring true today given the political turmoil. "I'm sick and tired of hearing things from uptight short-sighted narrow-minded hypocritics/ All I want is the truth, just give me some truth," Lennon demands. "It's about politicians, newspaper men and all the hypocrites of the world - and male chauvinists, it's about them too," Lennon said of the track's lyrics at the time. - New Musical Express/Billboard ...... Paul McCartney announced on Nov. 1 he is teaming up with the charity site Omaze.com to share a once-in-a-lifetime experience with a fan. Through Nov. 25, fans can visit www.omaze.com/paul to donate to "Paul, Mary and Stella's non-profit Meat Free Monday," which raises awareness of the negative environmental impact of eating meat, and encourages people to have at least one meat free day each week. The lucky donater will win flights, hotel stay and two VIP tickets to McCartney's sold-out concert at Echo Arena in Liverpool, as well as the chance to join the former Beatle on stage during the show to sing a duet. Meanwhile, Sir Paul took to the social media sites Facebook, Twitter and Instagram on Oct. 30 to share his opinion on gun control in the U.S. Macca posted a photo of himself and his wife Nancy Shevell on the sites sporting "We can end gun violence" shirts under their jackets" which came from the "March for Our Lives" rally in New York on Mar. 24. "In the light of the recent tragic shootings in the USA I hope the American people will vote to elect politicians who advocate sensible gun control laws," the 76-year-old singer wrote. - Billboard......
In other Beatles-related news, a cheeky new music video for the band's 1968 song "Glass Onion" premiered on Oct. 30 ahead of the band's 50th-anniversary deluxe re-release of its double album The Beatles ("The White Album"). The video includes rare footage of the Fab Four and shows the creation of The White Album's pull-out poster through vivid animations that reference elements iconic to the band's career. For example, at one point a yellow submarine is shown in Paul McCartney's bubble bath while later an American-flag pencil moves to erase a nude John Lennon and Yoko Ono animation representing the U.S. censorship of a similar drawing. The release, which features newly mixed versions of the 30 original tracks, 27 acoustic demos and 50 session takes, is set to drop on Nov. 9. - Billboard...... Ringo Starr and Michael Jackson were among the honorees at an event in Beverly Hills on Oct. 25 called "The Paley Honors in Hollywood: A Gala Tribute to Music on Television." The event, which featured packaged salutes to musical performances and themes over nearly 70 years on television, took place at the Beverly Wilshire Hotel in Beverly Hills. Ringo fondly recalled the Beatles' historic 1964 appearance on The Ed Sullivan Show. "The Ed Sullivan Show. Yeah, we did that," Starr said, garnering a laugh from the audience. "We came to America, and you don't know where things are going in life. I was in a factory and I left there to play drums. I had a three-month gig, and after that, I was on my own, and then I was introduced to the other three lads. I'm here because we are celebrating the four of us... I well up a little bit because two of us aren't here." Starr, 77, also said people express surprise that he is still touring and making music. "'What? You're still doing it?' They say that all the time," he said. "What do you mean I'm still doing it? That's what I do. I'm not an electrician, but it is nice and I still love it." The evening also included salutes to other memorable musical moments from television, including music on TV series, awards shows, variety shows, talk shows, reality shows and musicals. The funds raised from the Paley Honors will benefit the Paley Center's programming dedicated to music on television and the expansion of the Music Collection in the Paley Archive, the nation's largest publicly accessible archive of television and radio programming. - Billboard...... In other Beatles-related news, Yoko Ono will be among the headliners at the UK's Manchester International Festival 2019 next July. The event will kick off with Ono's "Bells for Peace," which will see 8000 members of the public forming a bell orchestra in Manchester's Cathedral Gardens. "The beauty of this piece will break the sky and more," Ono said of the fortnight long event, which runs from July 4-21. "More than ever, we must come together to heal each other, and the world. Peace is power!" - New Musical Express...... Canadian rapper Drake has just beaten a record held by the Beatles since 1964, thanks to his guest contribution on Bad Bunny's new track "MIA." Drake now has had 12 songs to have reached the top ten of the Billboard Hot 100 chart in 2018, the most that one artist has ever had in a single year. The record was set by the Fab Four in 1964, when "I Feel Fine" and "She's A Woman" entered the charts on Dec. 26, taking the band's total that year to 11. 1964 also saw the Beatles release classics such as "Can't Buy Me Love" and "A Hard Days Night," but their record of over half a century now belongs to Drake. - New Musical Express......
In other Beatles-related news, Universal Pictures has just announced it is negotiating to option the rights to the epic John Lennon and Yoko Ono love story with producers Michael De Luca and Immersive Pictures. Dallas Buyers Club director Jean-Marc Valee is attached to direct and edit the spec script written by Oscar nominee Anthony McCarten (The Theory of Everything, Darkest Hour). Yoko Ono will produce the project alongside De Luca, Josh Bratman and McCarten. Meanwhile, the new deluxe reissue of John Lennon's Imagine album has reached No. 5 on Billboard's Top Catalog Albums chart following its release on Oct. 5 in a variety of formats, some with oodles of bonus material. - The Hollywood Reporter/Billboard...... Elsewhere on the Fab Four front, Paul McCartney announced on Oct. 19 that two new archive editions for the Wings albums Wild Life and Red Rose Speedway will hit stores on Dec. 7. The four-disc Wild Life deluxe set will include 3 CDs and one DVD with the remastered album on one CD and additional 25 bonus audio tracks across two discs with rough album mixes, original single edits, B-sides, home recordings and previously unreleased tracks. The set will also have a DVD with unreleased acoustic home videos, rehearsals and behind-the-scenes footage. The six-disc Red Rose Speedway deluxe set will have 3 CDs, 2 DVDs and a Blu-ray, and include a copy of the remastered album on one CD and two discs of 35 bonus audio tracks that reconstructs for the first time the originally planned double album version that was never made. In addition, the two discs will include singles, B-sides, alternate mixes and other unreleased tracks. A never-before-seen film, The Bruce McMouse Show, fully restored and remixed in stereo and 5.1 surround sound, will be included on both DVD and Blu-ray. Another DVD will have more rare and previously unseen footage including the vintage James Paul McCartney television special, plus interviews and music videos. A third deluxe set combining both albums and adding an exclusive "Wings Over Europe" set will also be available. - Billboard......

Paul McCartney participated in a very candid interview with iHeartRadio's Inside the Studio program on Oct. 16 in which he about his long musical journey with the Beatles and secrets of his emblematic career. Sir Paul insisted that despite being one of the most recognizeable rock stars in the world, he lives a normal life and enjoys just walking down streets. "I walk down streets. They're for walking down," he said. "I like to get out and about and people say, 'Oh no, you've got to have acres of security behind you and stuff,' but I like to just get out, just so as you feel like yourself, instead of like a rock star. So I like to just get out like I always did when I was a kid. It keeps me sane. I've got quite a lot of freedom, actually, and I value it," he added. On the subject of the Beatles, Paul commented: "The story sticks that John was the dark one, I was the light one, George was the mystic one, you know. To some degree that's true, but we each had aspects of all those kind of forces, and Ringo too." - Billboard ...... In other Beatles-related news, an acoustic demo recording of the band's 1968 song "While My Guitar Gently Weeps" has been officially released for the first time. The demo, recorded on July 25, 1968 by its author George Harrison, features George issuing instructions and singing lines that were cut from the track's final version, including: "I look from the wings at the play you are staging / As I'm sitting here doing nothing but aging." It will be included on the upcoming deluxe box set re-release of The Beatles ("The White Album"), which will celebrate the landmark record's 50th anniversary. - New Musical Express...... Britain's Official Charts Company announced on Oct. 13 that the Beatles' 1967 psychedelic masterpice Sgt. Pepper's Lonely Hearts Club Band is the most popular British album in history. The OCC based their conclusion on physical sales, downloads and streams in the U.K. Sgt. Pepper's edged out Adele's monster hit album 21, which came in second, and the 1995 Oasis album (What's the Story) Morning Glory? Meanwhile in other Beatles-related news, Yoko Ono released a minimalist cover of her late husband John Lennon's "Imagine" on Oct. 9 to mark what would have been John's 78th birthday. The stripped-back "Imagine" is taken from Ono's forthcoming album Warzone which drops on Oct. 19.

"'Imagine' was the only one I was totally nervous about, because everyone in the world knows about it and I could be criticised, but I thought it was very important to do it and my nervousness must be secondary... John and I created a lot together and he would be very happy that I did it," Ono remarked. In 2017, Ono finally received a co-songwriting credit for "Imagine" more than 45 years after its original release. The album's title track was the first single released from the LP in July. Warzone follows a new six-disc box set in celebration of Lennon's Imagine LP which was released on Oct. 5. It features a never-before-heard version of "Imagine" as well as scores of previously unheard demos, rare outtakes and a new track-by-track documentary which explores the journey of the songs from demo to master recording. - AP/New Musical Express...... Elsewhere on the Fab Four front, Paul McCartney has just released a music video for "Come On to Me," the third single from his new album Egypt Station. The video first focuses on a bored security guard who is lounging in his office. He glares at the speaker in the roof playing a lackluster song and decides to jam to "Come On to Me" instead. He dramatically dances through the department store, lip-synching to the song and moving his arms and swinging his hips. A dog walker slowly joins in, bopping his head in time with the music, and the pair jams to the track together in the humorous conclusion. - Billboard...... Paul McCartney treated fans a the 17th annual Austin City Limits Festival to a historic headlining set on Oct. 5. Sir Paul performed only two tracks from his latest chart-topping album Egypt Station: the piano-pounding stomp-and-shouter "Come On to Me" (sandwiched by Wings' "Letting Go" and "Let Me Roll It") and "Fuh You." His 31 career-spanning tunes also included 19 classic Beatles tracks, and one obscure track from the Fab Four precursors The Quarrymen, the simple yet lovely acoustic ballad "In Spite of All the Danger." McCartney is also scheduled to play the second weekend at the long-running U.S. festival, and his perfomance was said to have drawn the biggest crowd in its entire history, save for Willie Nelson's 2016 show. Also performing during this year's festival are Metallica, David Byrne, Arctic Monkeys, Deftones, St. Vincent, the National and Greta Van Fleet. - Billboard......
In other Beatles-related news, a new John Lennon box set entitled Imagine: The Ultimate Collection dropped on Oct. 5. The release is by far the most extensive of all the Imagine reissues, spanning four CDs and two Blu-Ray discs in a visually arresting, Yoko Ono-curated package. "This is it for Imagine, as far as I can imagine," engineer Paul Hicks says with a chuckle. "There's nothing else. We've gone through all the tapes." - Billboard...... Elsewhere on the Fab Four front, the legendary AIR Studios in London whiich was originally founded by Beatles producer Sir George Martin in 1969 has just been sold to a Russian investor for an undisclosed sum. The studio was put up for sale earlier this year by its owners Richard Boote and Paul Woolf, both aged in their late 60s, who wanted to pass it on to someone younger who could grow the business. The new owner is rumored to be Maxim Demin, a Russian businessman who has fully owned British Premier League soccer club Bournemouth since 2013. Woolf says the new owner was committed to investing in the business and preserving AIR's status as one of the world's premier recording facilities. Originally founded by Martin in 1969 and based at Lyndhurst Hall since 1991, AIR studios has been used by some of the biggest names in music with Paul McCartney, Adele, Coldplay, U2, Muse, George Michael, Kate Bush, Liam Gallagher, David Gilmour, Mumford & Sons, Scott Walker and Katy Perry among the many world famous artists to have recorded there. - Billboard...... In an interview with the long-running CBS newsmagazine 60 MInutes on Sept. 30, Paul McCartney revealed he sometimes relearns his widely-recognized tracks as he often forgets his chart-topping hits. "When I'm doing shows I listen to a lotta music, Beatles music, Wings music, to see what ones we're gonna do. And to learn them," the 76-year-old music legend said. Surprised by his remarks, the interviewer asked Sir Paul whether he often forgets his tracks, to which he responded: "There's too many. Too many words. Too many notes. They're very hard. I mean, you know, it's not like they're all three chords." McCartney is promoting his new No. 1 album, Egypt Station. - DailyMail.co.uk......

In other Beatles-related news, the band's chief recording engineer, Geoff Emerick, died from a massive heart attack on Oct. 2. He was 72. Remembered as an innovator behind the desk, Emerick was just 15 when he began working at Abbey Road Studios. He was assistant engineer on such songs as "Love Me Do," "I Want To Hold Your Hand," "She Loves You," and "A Hard Day's Night." Just prior to turning 19, he became the Beatles' main engineer and helmed Revolver, Sgt. Pepper's Lonely Hearts Club Band and Abbey Road, as well as much of Magical Mystery Tour and The Beatles ("The White Album"), which is celebrating the 50th anniversary of its release this year with an expansive box set. Later, he worked on recordings with Elvis Costello, Michael Jackson, The Zombies, Cheap Trick, Stevie Wonder and many more. During his career, Emerick won four Grammy Awards -- three for best engineered album, for Sgt. Pepper's, Abbey Road and the Paul McCartney and Wings album Band on the Run. In 2003, he was awarded a technical Grammy for "pushing the boundaries of studio recording techniques of creativity and imagination." He was also the author of a 2006 autobiography, Here, There and Everywhere: My Life Recording the Music of the Beatles. Emerick had been scheduled to participate in a symposium at Monmouth University during Nov. 8-11 on the Beatles' "White Album." "I'll always remember [Geoff] with great fondness and I know his work will be long remembered by connoisseurs of sound," Paul McCartney posted on his website on Oct. 3. "He also paid tribute to the engineer s humour and skill in the studio, saying he was always open to the many new ideas that we threw at him." - Billboard...... In a short video posted on publisher Puffin Books' YouTube account on Sept. 27, Paul McCartney announced that he has written his first illustrated children's book, titled Hey Grandude. The book follows the adventures of a magical man named Grandude and his four grandchildren, who he calls "Chillers." McCartney says he originally got the idea for the book after one of his eight grandchildren began to refer to him as "Grandude," and the nickname stuck. "I wanted to write it for grandparents everywhere, so it gives them something to read to the grandkids at bedtime," he said. Hey Grandude, illustrated by Kathryn Durst, will be published by Puffin Books in Sept. 2019. Although the famous former Beatle co-wrote the 2005 children's book High in the Clouds with Philip Ardagh, Hey Grandude will be his first solo literary venture. - Billboard......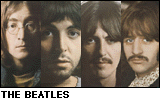 Elsewhere on the Fab Four front, the Beatles announced on Sept. 24 that they are releasing new versions of The Beatles (White Album) on Nov. 9 -- adding new 2018 mixes and a wealth of unreleased demos from the vaults to celebrate the original two-disc album's 50th anniversary of release in November, 1968. The mixes for the new packages were done by producer Giles Martin and mix engineer Sam Okell. The packages include a 3 CD edition, a 6 CD + Blu-ray deluxe edition, and a 4-LP vinyl edition. The Beatles, which was the first to be released on the Beatles' Apple label, was issued in stereo and mono in the U.K., but only stereo in the U.S., and had long been seen as the first glimpses of the Beatles as solo artists. - Billboard...... In a new interview with Canada's Radio X, Paul McCartney revealed that a "new version" of the 1970 Beatles film Let It Be is in the works for a special anniversary re-release in 2020. "We keep talking about [a re-release]," Paul said. "We have meetings at Apple, you know, the original Beatles Apple. And it's one of the things you never quite know what's gonna happen with it. So there's no [definite] story at the moment. But I keep saying 'what's gonna happen?', because people ask about it." McCartney continued: "I think there may be a new version of it. That's kind of the latest gossip. There's a lot of footage, and the original movie came out, and it was really sort of about the break-up of The Beatles. And so for me, it was a little sad, the movie. But I know people have been looking at the [unreleased] footage; there's about 56 hours of footage. And someone was talking to me the other day and said: 'The overall feeling is very joyous and very uplifting. It's like a bunch of guys making music and enjoying it', you know.
So I think there is some talk about making a new movie, re-editing it from the same period, from the same footage. We can make a new film out of it. So who knows, that may be happening in a year or two." Capturing the making of what turned out to be the Beatles' final studio album, Let It Be was originally released in 1970 and has not officially been available to purchase in any format since the 1980s. Plans for a DVD re-release of the film were shelved in 2008 following a request from McCartney and Ringo Starr. - New Musical Express...... In other McCartney news, the music legend has reacted to his latest album, Egypt Station, reacting No. 1 in the US on the Billboard Hot 200 chart. "You know, it feels really great," Sir Paul told Billboard, "'Cause you can't get much higher than No. 1, you know? It really feels great. We put a lot of really hard work into it. Me and all the guys on the team. Greg Kurstin, Ryan Tedder, all our engineers. We've got a great little team. Everyone really worked hard. We put our heart and soul into it. 'Cause we really wanted to make something that was worthwhile, you know, that we could be proud of. So it's just great that it's actually got the results." - Billboard...... Meanwhile in other Beatles-related news, previously unseen raw footage of John Lennon and George Harrison during an intimate recording of Lennon's "How Do You Sleep" was posted on the internet on Sept. 21. Recorded in Ascot, England, the video shows Harrison playing on Lennon's blue guitar along with longtime friend Klaus Voormann on bass, Alan White on drums, Rod Lynton and Ted Turner on acoustic guitars, and a few other listeners present. The lyrics of "How Do You Sleep," originally released in 1971 on Lennon's Imagine album, were directed at John's former Beatles bandmate Paul McCartney following the band's break-up the previous year. "How Do You Sleep?" (Takes 5 & 6, Raw Studio Mix Out-take) will appear on the upcoming six-disc album set Imagine: The Ultimate Collection which will be available on Oct 5. - Billboard......
A restored version of John Lennon and Yoko Ono's 1972 film Imagine began a one-off and limited-run of theater screenings worldwide on Sept. 17. The film has been restored, remixed and remastered with Ono serving as producer and creative director. Eagle Vision is pairing Imagine and another restored John and Yoko film, Gimme Some Truth, for release on DVD and Blu-ray on Oct. 5, the same day the six-disc box set, Imagine: The Ultimate Collection, drops. Paul Hicks, who remixed and remastered the soundtrack, won Grammys for his work on The Beatles Box Set and The Beatles' Love, and recommends people see it at the cinema for optimal audio and visual experience. He added the restoration of Imagine, which was originally made for TV and then did a theatrical run in America and the U.K., took eight years. - Billboard...... As expected, Paul McCartney has achieved his first No. 1 album on Billboard's Hot 200 LP chart in over 36 years with his new album Egypt Station. Released via MPL/Capitol on Sept. 7, Egypt Station bowed with a larger-than-expected 153,000 equivalent album units earned in the week ending Sept. 13 according to Nielsen Music. Of that sum, 147,000 were in traditional album sales (his largest sales week for an album in over 10 years). Egypt Station is Sir Paul's eighth No. 1 on the chart, his last being a 3-week consecutive run in 1982 with Tug of War. The gap between those two albums gives Macca another record -- for the longest gap between No. 1's for a living artist in the history of the Billboard 200 chart. Egypt Station is also McCartney's first album ever to debut at No. 1 -- he had previously logged a pair of No. 2-debuting sets with 1997's Flaming Pie and 2001's Wingspan: Hits and History. Paul has also released a new video for one of Egypt Station's tracks, "Back In Brazil." The beautifully shot clip, which tells a tropical love story, follows its main character, Yasmin, in So Paulo, Brazil, as she goes about her day in the city streets, meets a man named Zach, falls in love, and more, mirroring the events in McCartney's lyrics. Meanwhile, the Spotify.com streaming site is prepping the release of "Paul McCartney & Spotify Singles: Under The Staircase," a playlist of exclusive audio and video recordings captured at one of McCartney's gigs at the famed Abbey Road Studios this past summer, at which he previewed tracks from Egypt Station. Spotify hosted McCartney at the intimate gig at Abbey Road's iconic Studio 2, where many of the Beatles' classic tracks were recorded. The session -- which was overseen by producer Giles Martin (son of "the fifth Beatle" Sir George Martin) -- featured many iconic tracks from the Beatles and Wings, as well songs from Egypt Station.
Participating in an interview with New Musical Express on Sept. 16, Sir Paul was asked whether he's ever thought about playing a Beatles album in full on tour. "No," he replied. "I think that's kind of a cool idea but I'm not tempted at all to do that. It'd be too limiting. It's the kind of thing other people do, and I wish them well with it, but to me if I'm doing one album and 'Hey Jude' isn't on it, and I'm in a crowd of 40,000 people, I'm going to want to do 'Hey Jude' because it brings people together." - Billboard/New Musical Express...... In other Beatles-related news, Ringo Starr and his All Starr Band headlined a two-hour show at New York's iconic Radio City Music Hall on Sept. 13. Audience members, who spanned three generations, may have come to be in the presence of a Beatle, but they also shared flashbacks of early MTV with such hits as Men At Work's "Down Under" and Toto's "Africa" and cheered on the old Santana jams "Black Magic Woman" and "Oye Como Va," courtesy of current All Starr Band contributors Colin Hay, Steve Lukather and Gregg Rolie, respectively. Ringo, 78, closed the show with his signature song, the Lennon-McCartney composed "With a Little Help from My Friends." He didn't need to introduce it, and hardly needed to sing it. He held out the microphone to the crowd and everyone seemed to join in. - AP...... Paul McCartney's new album Egypt Station, which dropped on Sept. 7 via MPL/Capitol Records, could debut on Billboard's Hot 200 album chart at the No. 2 slot, and is flirting with a No. 1 debut. If Egypt Station bows at No. 1, it will earn McCartney his eighth leader on the list, and his first since 1982's Tug of War. The album is on track to move 115,000-plus units for the week ending Sept. 6. McCartney has just released a cheeky video for a new single from the album, "Fuh You," in which two teenagers share a kiss on a Liverpool doorstep before the girl's mom interrupts and sends the young boy home. The love struck young Romeo then dances through the streets of the Beatles' hometown, smiling and singing along to the song's lyrics. When he finally arrives home in the evening, the boy goes upstairs to listen to his favorite tune, which of course is McCartney's "Fuh You." Meanwhile, in a candid new interview with GQ magazine promoting the new LP, Sir Paul shared a brief anecdote about a group masturbation session that involved himself, John Lennon and three of Lennon's friends. "What it was was over at John's house, and it was just a group of us," he told the magazine. "And instead of just getting roaring drunk and partying -- I don't even know if we were staying over or anything -- we were all just in these chairs, and the lights were out, and somebody started masturbating, so we all did." McCartney then went into further detail, saying that the five boys encouraged each other to shout various names of celebrities during the group masturbation session. "We were just, 'Brigitte Bardot!' 'Whoo!' and then everyone would thrash a bit more," said McCartney. "I think it was John sort of said, 'Winston Churchill!'" he added. Also during the GQ interview, McCartney responded to an interview with Quincy Jones in Vulture magazine in which the veteran producer described the Beatles as "no-playing motherf-----s" who were "the worst musicians in the world," and that Paul was "the worst bass player I ever heard." McCartney revealed how Jones rang him to apologize -- and claimed that he had never made the comments in the first place. "He rang me, and I'm at home on my own," said McCartney. "I said, 'If you had said that, you know what I would have said? F--k you, Quincy Jones!'" "And he laughed. So actually we just had a laugh. And he was like, 'Oh, Paul, you know I love you so much.' 'Yeah, I know you do, Quince'." Although Jones denied making the comments to Vulture, he later issued an apology after receiving a dressing down from his six daughters. "I love Quincy, even after this. He's a crazy motherf----r," McCartney added. "But I respect him, he's done a lot of very good things." - Billboard......

In other Beatles-related news, Yoko Ono was among the celebrities tweeting heartfelt messages marking the 17th anniversary of the 9/11 terrorist attacks in New York City. "Imagine all the people living life in peace. love, John & Yoko #September11th #NeverForget #911Memorial #ImaginePeace," Yoko tweeted. Others paying their respects on Twitter included Tonight Show host Jimmy Fallon, singer Jewel, and former president Barack Obama. - Billboard...... Paul McCartney celebrated the release of his new album Egypt Station on Sept. 7 with a surprise pop-up concert the same day at Grand Central Station in New York City. In a nearly two-hour concert at the gorgeous landmark that was streamed live on YouTube, McCartney's setlist included the Egypt Station track "Who Cares," the Wings-era deep cut "Letting Go," and Beatles classics including "Blackbird" and "Let It Be." A-list celebrities on hand to watch Sir Paul entertain included Meryl Streep, Amy Schumer, Steve Buscemi, Chris Rock and Kate Moss. But it was two non-famous fans that got special treatment during the show, when McCartney asked for a show of hands of those who had been bullied in the past. He then pointed to two girls who raised their hands and requested they come up on the stage to share their stories of bullying. Macca then dedicated "Who Cares," which is an anti-bullying ode, to them and sang it directly to them as they danced around stage. McCartney ended the concert with the Abbey Road Side 2 medley, with the 300-strong crowd clamoring for more. The night before, the Beatles legend dropped by Jimmy Fallon's NBC late night talk show and hinted about his secret NYC show, and the conversation also included Paul's thoughts on Egypt Station's album cover.
"We wanted to do something more like a concept album," the 76-year-old legend noted. "We can't really do the modern pop album that is just a bunch of singles... people like Taylor Swift and Beyoncé have that stuff covered. And they got better legs than me!," he quipped. On Sept. 5, McCartney promoted Egypt Station with an appearance on Howard Stern's SiriusXM radio show. In a typically candid interview conducted by Stern, Paul opened up about John Lennon leaving the Beatles ("John was the one who wanted out"), the "intrusive" Yoko Ono ("The guy was totally in love with her. And you've just got to respect that"), and a movie role he turned down (Romeo in Franco Zeffirelli's 1968 film Romeo and Juliet). He wrapped up the interview by talking about Egypt Station, and his love for touring. - Billboard/Fox News...... In other Beatles-related news, the U.S. Postal Service is celebrating John Lennon with a new commemorative stamp. Lennon's widow Yoko Ono and their son Sean Lennon participated in a special ceremony announcing the release of the stamp, which feature's Lennon's iconic round glasses and shaggy 1970s mane, at New York City's Central Park on Sept. 9, along with hundreds of Lennon/Beatles fans. "I know that my father would have been really thrilled to be accepted, officially in this way, on a stamp," said Sean Lennon. "About as official as it gets, I think." The commemorative stamp, designed to look like 45 rpm record sleeve, features a photo of John taken in 1974 by Bob Gruen on the roof of his Manhattan apartment building. Gruen also spoke at the event. After the event, people lined up to buy the stamps and enjoy a day of Beatlemania in the couple's beloved New York City. - AP, 9/7/18...... Elsewhere on the Fab Four front, a Russian man who was known as the "biggest Beatles fan in Russia" has died at age 73 in St. Petersburg following a fall. Kolya Vasin was well known as the country's biggest Beatles fan during the Soviet era when communist authorities saw popular Western music as subversive. He discovered the music of the Beatles via bootleg recordings. "I was arrested many times, accused of 'breaching social order'. They said anyone who listened to the Beatles was spreading western propaganda," Vasin once said in a 2013 interview. Vasin also held parties in his flat to celebrate the birthdays of each of the Beatles, and many fans who couldn't access the music of the band were able to do so at these gatherings. Vasin, who turned his flat into a Beatles museum in their honor, also said his most treasured possession was copy of Live Peace in Toronto signed by both John Lennon and Yoko Ono. - New Musical Express...... On Sept. 1, Paul McCartney announced a string of new dates in 2019 as part of his mammoth world tour in support of his upcoming album, Egypt Station. Sir Paul's just announced dates include Raleigh, N.C. on May 27; Greenville, S.C. on May 30; Lexington, Ky. on June 1; Madison, Wisc. on June 6; and Moline, Ill. on June 11. Earlier in 2018, tickets for McCartney's upcoming UK dates sold out "in seconds," much to the ire of many fans. Meanwhile, in a Sept. 1 interview with London's Sunday Times, Macca revealed how a particularly vivid experience of taking drugs left him convinced that he had seen God. Discussing spirituality in the interview, Paul claimed that there was "something higher", and likened it to the time he took Dimethyltryptamine (DMT) with art dealer and gallery owner Robert Fraser. "We were immediately nailed to the sofa," he told the paper of taking drugs in his Beatles heyday. "And I saw God, this amazing towering thing, and I was humbled. And what I'm saying is, that moment didn't turn my life around, but it was a clue. It was huge. A massive wall that I couldn't see the top of, and I was at the bottom. And anybody else would say it's just the drug, the hallucination, but both Robert and I were like, 'Did you see that?' We felt we had seen a higher thing." DMT experienced a wave of popularity during in the 1960s as a more effective alternative to substances such as LSD and magic mushrooms. - NME......
Paul McCartney has scored his first Top 10 appearance on Billboard,'s Adult Alternative Songs chart in two decades as "Come On to Me" from his upcoming album Egypt Station rose from No. 12 to No. 6 for the week ending Sept. 1. "Come On to Me" is Sir Paul's first top 10 on an airplay chart by himself since 1997, when "The World Tonight" from his Flaming Pie LP peaked at No. 9 on the same chart for week ending June 21, 1997. Macca notably appeared on "FourFiveSeconds" with Rihanna and Kanye West in early 2015, and the song reached No. 6 on the Pop Songs and Rhythmic Songs Chart. Egypt Station drops on Sept. 7 via Capitol. - Billboard...... In other Beatles-related news, rising pop star Ed Sheeran will play himself in a new Fab Four-inspired movie directed by Danny Boyle. The as-yet-untitled project, written by Richard Curtis (Four Weddings And A Funeral, Notting Hill), will tell the tale of a singer/songwriter, played by Himesh Patel, who wakes up one day as the only person in the world with any memory of the Beatles. "And then I discover him and take him on tour," Sheeran explains. "Then he gets much, much bigger than me through doing stuff. Yeah, it's very clever." Sheeran adds his parts were filmed earlier in 2018, during his latest tour. "It was a very intense two months," he said. "I would have four days of gigging and then three days of shooting a film. I was playing myself so I don't think I was that bad. There wasn't much to [mess] up." The movie is scheduled for release in September 2019 and will also reportedly star Lily James, Kate McKinnon, Joel Fry, and more. - New Musical Express...... John Lennon's killer Mark David Chapman was denied parole for the 10th time by New York's parole board on Aug. 23 and will remain behind bars for at least two more years. Chapman, 63, appeared before the board on Aug. 22 and is serving 20-years-to-life in the Wende Correctional Facility in western New York. The board cited Chapman's "callous disregard for the sanctity of human life and the pain and suffering of others (by killing) someone who was not only a world renown person and beloved by millions." The board said releasing Chapman would not only "tend to mitigate the seriousness of your crime," but also would endanger public safety because someone might try to harm him out of anger or revenge or to gain similar notoriety. Chapman will be up for parole again in August 2020. During the hearing, politicians and fans in New York City called for his release to be denied during a rally at Strawberry Fields, Lennon's memorial in Central Park across from his former home. - AP...... In other Lennon news, Geffen Records announced on Aug. 23 that a 6-disc box set, John Lennon: Imagine: The Ultimate Collection, will be released on Oct. 5 -- four days before what would have been his 78th birthday. The set will feature rare, unheard demos, outtakes, isolated tracks, films and more from the making of Lennon's most celebrated album, 1971's Imagine. Also being re-released is the 1971 John and Yoko Ono-film Imagine packaged with the 2000 documentary Gimme Some Truth: The Making of John Lennon's Imagine. - Billboard......
In other Beatles-related news, Ringo Starr has taped an interview for the 100th episode of Dan Rather's AXS TV show The Big Interview which will be aired on Oct. 2. In the interview, Ringo says though he's the centerpiece in his All-Starr Band he's happiest when surrounded by other musicians. "I'm a band guy. I play with all these other guys," he says. "When the band first started, I was so insecure, though I'd said yes, there were three drummers. I was in the middle, Jim Keltner, my hero from L.A., drummer, was on this side and Levon Helm was on this side and we were all boogieing away. Life is good." Rod Stewart, Lynyrd Skynyrd, Kansas, Joan Baez and Kenny Loggins are among the other '70s artists scheduled to appear on Rather's show this fall. - Billboard...... A new biography of late Beatles producer George Martin claims that Sir George was "frozen out" when the iconic rock quartet recorded their 1968 double-LP The Beatles (aka "The White Album"). Author Kenneth Womack claims a "cold war" broke out between Martin and the band with Martin speaking "only if he was called on by The Beatles." Gathering accounts from sound engineers and tape operators who worked on the White Album sessions, the biography also claims that Martin would turn up to the sessions with "a large stack of newspapers and a giant bar of chocolate," sitting at the back of the studio. Womack argues that the reasons behind the "freezing out" of Martin, known as the "fifth Beatle" due to his significant influence in producing all of the Beatles albums, were two-fold: the uncertainty caused by the death of Beatles manager Brian Epstein and an article in Time magazine which credited Martin as the mastermind behind the Beatles' seminal album, Sgt. Peppers. "They didn't take very well to that and let him knowI do think this was the beginning of the struggle over 'who's the genius behind the Beatles?'," Womack writes. The biography, Sound Pictures: The Life of Beatles Producer George Martin, the Later Years, 1966-2016, hits stores Sept. 4. - New Musical Express...... John Lennon's assassin Mark David Chapman is scheduled to go before New York's parole board during the fourth week of August, in what will be his 10th attempt to win his freedom. Chapman, 63, is serving a 20 years to life sentence in the Wende Correctional Facility in western New York after being convicted of shooting and killing Lennon outside his Manhattan Dakota apartment on Dec. 8, 1980. Chapman was last denied parole in 2016, with the board noting he has since described the murder as "selfish and evil." The board determined that Chapman should remain behind bars, in part because of the premeditated and "celebrity-seeking" nature of the crime. A decision on his latest hearing is expected within two weeks. - AP......
In other Beatles-related news, Paul McCartney released the third single from his upcoming album Egypt Station, "Fuh You," on Aug. 15. "Fuh You" sees the singer taking more of a pop direction than the first two singles, "I Don't Know" and "Come On To Me," and features an irresistibly catchy chorus, funky bass riffs, and violins. The buoyant song tells a raunchy love story, focusing on a man's strong desire for a woman who he wants to, you know, "fuh." "With this one I was in the studio with Ryan Tedder whereas the rest of the album has been made with Greg Kurstin. We were just thinking of ideas and little pieces of melody and chords and the song just came together bit by bit," McCartney said in a press release. Macca also released the full tracklisting from the 16-track LP, which features such titles as "Opening Station," "Happy With You, "Who Cares," "People Want Peace," "Back in Brazil" and "Caesar Rock." Sir Paul has taken a hands-on approach to promoting Egypt Station, with secret shows in London and at Liverpool's famous Cavern Club where the Beatles first made their name. Earlier in August, the CBS television announced it will air a one-hour special, Carpool Karaoke: When Corden Met McCartney Live From Liverpool, on Aug. 20. - Billboard

---