Latest Beatles News
Paul McCartney has told the British music mag Uncut that he still has unreleased "story songs" that were written in the style of the Beatles' 1966 track "Eleanor Rigby," although they're unlikely to see the light of day. "I've still got a few that I haven't released," Sir Paul said. "Because I don't think they're that good. It's quite a fun thing to do, to just dream up a name of a character and try and write the story of that character and then make it fit with another character. 'Eleanor Rigby', I did it with just the few. Father McKenzie and Eleanor." He went on to say that the darker tone of "Eleanor Rigby" is the reason it is more popular than some of the more lighthearted "story songs" in his collection. "With my story songs, a lot of them, besides 'Eleanor Rigby', tend to be comedy," he said. "It's me doing the tongue-in-cheek thing, whereas 'Eleanor Rigby' was more serious. I think that's why it was more successful." Meanwhile, Macca will break down his music career in-depth with acclaimed producer Rick Rubin for a new documentary series called McCartney 3,2,1. The show premieres on July 16 on the streaming platform Hulu. - NME......
In other Beatles-related news, a rare demo the Fab Four recorded at Abbey Road Studios is being put on the auction block. The unheard collection -- which contains early versions of "I am the Walrus," "Fool on the Hill" and "I Me Mine" -- was left behind by the Beatles after a session in he 1960s. The tape went on sale on July 14 at Sworders Auctioneers, and it's expected to fetch up to £700. The listing reads: "Gifted to the vendor, a bass player in a rock band that has sold over 20 million albums. Presented in 1971 while recording their first LP at Abbey Road Studios by a sound technician, the demo itself recorded in the 1960s." It's said the four Beatles left the tape behind after a recording session. - Music-News.com...... Elsewhere on the Fab Four front, director Peter Jackson has explained why Beatles fans are likely to be surprised by his new docuseries Get Back. Discussing the format of the documentary, which focuses more on conversations than music, Jackson told GQ magazine taht the series will be very "intimate." "I think people will be surprised by the series for two reasons," Jackson said. "One, it'll be far more intimate than they imagined it to be, because everyone is used to seeing music documentaries being a bit kind of MTV-ish, sort of together in a poppy kind of way and it's just the music, music, music, you know? The music isn't at the forefront of this film: weirdly, it's what goes on behind the music at the forefront." He continued: "I mean, even in the rooftop concert, we have the concept that we're inter-cutting all the time to the street and to the policeman and everything else. And that's really true of the whole series -- it's not a sequence of MTV video clips of them doing songs. There's probably more conversations with The Beatles in the films than there is actual singing." The Beatles: Get Back will air on Disney+ between Nov. 25-27. - NME...... Ringo Starr celebrated his 81st birthday on July 7 in Beverly Hills, Calif., with his annual "Peace and Love" event just off Santa Monica Boulevard. Ringo was surrounded by friends, collaborators like Joe Walsh, and family including wife Barbara Bach to celebrate his birthday. "Peace and love. Peace and love," proclaimed Starr, clad in black Adidas track pants and sneakers paired with a denim jacket and a black T-shirt emblazoned with a rainbow-colored hand flashing the peace sign. "Even Joe Walsh got out of bed for it," he quipped. Ringo shared his enthusiasm for being able to attend such an event after an extended period of Covid-19 lockdowns, which forced him to cancel several tours. But the famous drummer still managed to release a five-track EP in March, Zoom In, and has another one ready to debut in September. - The Hollywood Reporter......
In other Beatles-related news, an unreleased acoustic George Harrison demo called "Cosmic Empire" was released on July 9 and has been shared on YouTube. "Cosmic Empire" will appear on Harrison's recently announced 50th anniversary box set of his classic 1971 album All Things Must Pass, which is due out Aug. 6. As part of the new release, demos of 30 tracks from the All Things Must Pass sessions, including a handful of songs that didn't make the album, are set to be released for the first time. The album has been completely remixed from the original tapes, with Harrison's son Dhani Harrison serving as executive producer and remixing by engineer Paul Hicks, who has done recent re-workings of the Rolling Stones and John Lennon reissues. "The new mix transforms the album by sonically upgrading it -- making it sound brighter, fuller and better than ever before," a press release for the new version reads. The reissue will also be released as an eight LP or five CD plus one Blu-ray set, as well as in triple vinyl and double CD versions. - New Musical Express...... Elsewhere on the Fab Four front, an official trailer for the new in-depth Paul McCartney series McCartney 3, 2, 1 has been shared on YouTube. The upcoming six-episode Hulu documentary series will see the legendary musician break down his music career in depth with acclaimed producer Rick Rubin. McCartney and Rubin are seen dissecting such Beatles tunes as "Come Together," "All My Loving," "With a Little Help From My Friends" and "In My Life" in the trailer. - NME...... Paul McCartney has given his stamp of approval after the comedy rock duo Tenacious D shared a rendition of two songs from the medley that features on the Beatles' 1969 album Abbey Road on YouTube. Tenacious D begins their cover with the medley's opener, "You Never Give Me Your Money," with Jack Black and Kyle Gass' vocals harmonizing as the latter plays acoustic guitar. Towards the end of the track they transition into the medley's finale, "The End." Tenacious D are releasing their medley as a limited-edition vinyl, all proceeds from which will go to Doctors Without Borders. Shortly after the medley was released, McCartney gave it his stamp of approval, hailing it as "fantastic" and praising Tenacious D for their take on the classic songs. "It's so imaginative and so well performed," the Beatles singer posted on his Twitter page. "What a great tribute to the original. Guys - I love it," he added. Tenacious D's Beatles medley marks the latest in a string of classic songs the duo have shared their take on recently. In June, Gass released a cover of the Ramones classic "I Wanna Be Sedated," changing the lyrics to transform the song into a Covid vaccination anthem. - NME...... British synthesizer pioneer and composer Peter Zinovieff died on June 23 after suffering a fall at his home earlier in June and been in hospital for 10 days. He was 88. "With a heavy heart, I am sorry to confirm the death on Wednesday evening of Peter Zinovieff, composer, founder of EMS, and pioneer of computer music in the UK," composer James Gardner wrote on Twitter. Mr. Zinovieff's company Electronic Music Studios (EMS) was one of the first to make synthesizers publicly available, and he was said to have sold the instruments to the likes of the Beatles, David Bowie, Kraftwerk and Pink Floyd, even teaching many of them how to use his creations. In a 2015 interview with The Guardian, Mr. Zinovieff spoke of how he taught Ringo Starr how to use one of his bestselling synths, the VCS3. "I had a nice time teaching Ringo Starr how to use it," he said. "I would go to his house in Hampstead. He wasn't particularly good. But then neither was I." Mr. Zinovieff also collaborated with Paul McCartney in 1967 on the unreleased composition "Carnival of Light." "I'd like to get in touch with him about it," he told The Guardian, hinting that he would want the piece to see the light of day. "But I'm quite in awe -- how do you get in touch with God?" Mr. Zinovieff is survived by his fourth wife, Jenny Jardine, and six children. - NME......
Ringo Starr is inviting everyone to help celebrate his 81st birthday on July 7 by "spreading peace and love." The invitation comes as part of his annual "Peace And Love" birthday initiative, a tradition he started on July 7, 2008, the date of his 68th birthday, after being asked by a journalist what he would like for his birthday. "Peace and love," was his answer. Since then Ringo has invited everyone everywhere to think, say or post #peaceandlove at noon their local time on July 7 "to fulfil his birthday wish and encircle the planet in a wave of Peace and Love." On June 28, Starr shared a video message on YouTube: "I'm inviting everyone who wants to join the peace and love celebration for my birthday at noon your time wherever you are, 7-7-21," he said. "You can post it, you can say it, you can even think it - but it would be really cool if you go 'Peace and Love' at noon on my birthday -- so let's spread peace and love on my birthday -- c'mon everybody!" Usually on his birthday, Starr meets with fans wherever he is in the world. It's a tradition that began on July 7, 2008 when he convened with fans and friends in front of the Hard Rock Café in Chicago, passing out cupcakes and joining the crowd for "Peace and Love" at exactly noon. - NME...... In other Beatles-related news, a host of celebrities and influencers from the world of music, film, fashion and photography have joined forces with Paul McCartney's daughter Stella McCartney and global animal protection organisation Humane Society International to call for a global end to fur cruelty. Launched as part of McCartney's Autumn 2021 "Our time has come" campaign, which dropped earlier in June with a tongue-in-cheek nature mockumentary narrated by British comedian David Walliams, the celebrities posted fur-free video messages on Instagram wearing a variety of animal costumes featured in McCartney's short film. In the video messages, Stella McCartney, Sir Paul McCartney and Mary McCartney wearing animal head costumes (Paul also appears in Stella and Mary's videos), call for their audience to sign HSI's petition to end deadly fur globally. The latest phase of the campaign comes during the British government's Call for Evidence to consider the case for a UK fur import and sales ban, something Stella McCartney passionately supports. - Music-News.com...... Paul McCartney will be among the musicians appearing in Mark Ronson's upcoming Watch the Sound on Apple TV+. The six-part docuseries examines "sound creation and the revolutionary technology that has shaped music as we know it," according to a statement about the show from Oscar-winning producer Morgan Neville. The series will make its debut on July 30, with each episode following host Ronson as he digs into the untold stories behind some of your favorite songs and the relentless search for the perfect sound. Other musicians slated to appear include Sean Ono Lennon, Dave Grohl, Gary Numan, Questlove and the Beastie Boys. A trailer for the new series can be viewed on YouTube. - Billboard......
In other Beatles-related news, Ringo Starr has dropped his legal battle against the makers of a sex toy called "Ring O." The famous drummer had challenged the toy's trademark and argued the similarity to his name could cause confusion, arguing that his reputation could be damaged if the name was registered as a US trademark. Starr has now withdrawn the complaint after an agreement was reached with Ring O manufacturers. His lawyers initially argued that the brand was "identical in appearance, sound, connotation and pronunciation" to his own name, which he had previously trademarked. Documents filed by his legal team in 2019 said: "Consumers will likely believe that Opposer's [Starr's] newest venture is sex toys -- and this is an association that Opposer does not want." Having argued that the connection would tarnish his "name, likeness and brand," a new settlement has now seen Pacific Holdings and Momentum Management agree to "avoid any activity likely to lead to confusion" between their product and Starr. The deal states that the firms can only use the name for adult sex toys and sprays, and there must be a space between the "Ring" and "O." They have also promised not to "degrade, tarnish or deprecate or disparage" Starr's name or image and confirmed they will avoid making any reference or innuendo to associate the product with him. Starr is yet to directly comment on the settlement. - New Musical Express...... The Walt Disney Studios, Apple Corps Ltd. and WingNut Films Productions Ltd announced on June 17 that director Peter Jackson's highly anticipated Beatles documentary The Beatles: Get Back will debut in a streaming format on Disney+ over the 2021 Thanksgiving holiday. The three-episode, six-hour series had previously been scheduled to hit theaters this August, but now the film will roll out online on Nov. 25, 26 and 27 exclusively on Disney+. "As a huge Beatles fan myself, I am absolutely thrilled that Disney+ will be the home for this extraordinary documentary series by the legendary filmmaker Peter Jackson, Disney chief Bob Iger said in a statement. The rockumentary promises never-before-seen footage to illustrate the camaraderie, genius songwriting and musical world impact of the Beatles, drawing from material originally shot by Michael Lindsay-Hogg while the band was recording the 1970 album Let It Be, the band's final LP release that had the working title of "Get Back." Lindsay-Hogg's Let It Be film was shot in 1969 but not released until 1970, after the band had officially broken up. Ahead of the doc series Disney+ debut, Apple Corps Ltd./Callaway Arts & Entertainment will release a companion The Beatles: Get Back book on Oct. 12. - The Hollywood Reporter...... In other Beatles-related news, Paul McCartney is among some England's top musicians who are donating prizes to a new campaign to help London's homeless. Streets Of London, the registered charity which funds specialist support for people who are homeless in the capital, has kickstarted its #comeonhome campaign with a unique prize draw. Prizes in the draw include a signed gift box from McCartney, a meet and greet opportunity with The 1975, a Fender Stratocaster signed by Mark Knopfler, tickets and an overnight stay for Craig David's upcoming O2 Arena gig, as well as gift boxes from Liam Gallagher, Jorja Smith and many more. Other prizes include items from Foals, Coldplay, Eric Clapton, Jessie Ware and The Chemical Brothers. Tickets for the #comeonhome charity prize draw, which closes on June 25, cost £5.00. - New Musical Express......
An "Uber Deluxe" 50th anniversary version of George Harrison's first post-Beatles solo effort All Things Must Pass has been announced. The new reissue comes with eight 180g vinyl LPs, five CD and one Blu-ray audio disc, housed in an artisan designed wooden crate. As well as the original album, it contains 47 demos and outtakes (42 of which are previously unreleased). The Blu-ray disc contains high-res stereo of the album in 5.1 surround sound. The crate also contains two books: a 96-page scrapbook designed by Harrison's widow Olivia, a 44-page book of archival interviews with notes from the period, and even 1/6 replicas of Harrison and some yard gnomes as seen on the cover. The original album has been completely remixed from the original tapes, with Harrison's son Dhani Harrison serving as executive producer. Mixing comes from engineer Paul Hicks, whose credits include recent re-workings of The Rolling Stones' Goat's Head Soup and John Lennon's Gimme Some Truth. "The new mix transforms the album by sonically upgrading it -- making it sound brighter, fuller and better than ever before," a press release for the new version reads. The reissue will also be released as an eight LP or five CD plus one Blu-ray set, and as more modest triple vinyl and double CD versions. All will be released on Aug. 6. - New Musical Express......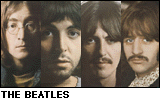 If you thought every conceivable aspect of the Beatles' career had been thorougly investigated and documented, think again. The Beatles and India, a new documentary on the Fab Four's time in India in the late '60s, will premiere in the UK in June. The film is co-helmed by first-time director Ajoy Bose, author of Across The Universe - The Beatles In India, and will comprise of rare archival footage, recordings and photographs, eye-witness accounts and expert comments along with location shoots across India. Cultural researcher Pete Compton is Bose's directing partner, and the film will premiere in the UK on June 6 as part of the Tongues On Fire UK Asian Film Festival ahead of a full release in the fall that will coincide with The Beatles and India: Songs Inspired by the Film, a companion album of interpretations of 19 Beatles songs from contemporary Indian artists. The covers will be of songs that the band were inspired to write from their time in India. The first single from The Beatles and India has been released, and features Indian singer-songwriter Nikhil D'Souza performing "India, India," John Lennon's ode to the country. The track has been shared on YouTube and can be purchased on Amazon.com. - NME...... In other Beatles-related news, Strawberry Field, the latest addition to Beatles tourism in Liverpool and now open to the public, have commenced celebrations by inviting a student from Paul McCartney's Liverpool Institute for Performing Arts to play the very piano on which John Lennon composed and recorded "Imagine," with The Liverpool Signing Choir singing the words to the inspirational song. Lennon's world-famous piano was once toured by late pop star George Michael as a symbol of peace in the early 2000s and hasn't been played in a performance since 2007. It is now on loan to the Strawberry Field exhibition, courtesy of Michael's estate. The upright Steinway piano, purchased by the singer-songwriter in 2000 was delivered to Strawberry Field on Oct. 2, 2020, to mark what would have been John's 80th birthday. It is now on display in the Strawberry Field exhibition. Tickets to the exhibition can be purchased on the Strawberry Field website. - Music-News.com/NME......
Elsewhere on the Fab Four front, Beatles lieutenant Klaus Voormann remembered the first time he saw George Harrison in an interview with Uncut magazine. Describing an encounter with an early incarnation of the Beatles at Hamburg's Kaiserkeller in 1960, Voormann said: "The first time I saw George he was only 17 years of age. He was very different to how he was later. He was a cocky little boy! This band he was with was completely unknown. George was singing all those funny songs, which he did later on a little bit, when he sat around and played ukulele. He was into songs like 'I'm Henry The Eighth, I Am,' singing it all cockney. He would sing all those Eddie Cochran numbers too, like 'Twenty Flight Rock'." Voormann went on to design the Beatles' Revolver album cover (for which he won a Grammy), play on Harrison's All Things Must Pass solo album, three of Ringo Starr's solo albums and four of John Lennon's solo efforts. He was for a time rumoured to be replacing Paul McCartney in a reformed Beatles project. - NME, 5/26/21...... John Lennon's youngest son Sean Ono Lennon has shared a lengthy thread on Twitter about political correctness. In the May 24 post, Sean shared his experiences growing up with a Japanese mother.
"When I was young ppl used to say racist shit about Asians around me all the time and then be like 'Oh sorry! But you're not reeeally Asian so...' and I think they sincerely thought that would make me feel better," he wrote. "I'm not exactly sure why I brought that up but I think it's because I want to say that I grew up in a time when there was zero political correctness." Lennon went on to explain how he believes political correctness and "morality policing" is "arguably" making things worse. "Race relations seem to be in the middle of a 'two steps back' moment," he wrote, citing current events as well as racist direct messages he has been receiving. "I am very sad that I feel like I have to say the following but here goes: Asians are not the problem. Blacks are not the problem. Jews are not the problem," he wrote. "And yes, Whites are not the problem either. No race or culture is 'the problem. I have lived in many cities and countries and I can say from experience that there is an EQUAL distribution of shitty ppl and good ppl in EVERY human population." Lennon clarified that he's not blaming political correctness for "all of the bad things we are seeing in culture today," but he did write, "I am simply saying we should check our strategy if we are not getting the results we intended." - NME...... In a new SiriusXM radio interview, Ringo Starr credited the Beatles' "psychic" connection for their becoming the best band in the world. Ringo insisted no other act can top the Fab Four -- which was also comprised of John Lennon, Paul McCartney and George Harrison -- because they shared a telepathic bond when performing live. "I don't care what anyone says," Ringo explained. "We knew each other and it was like psychic. I would be playing drums with my eyes closed and the headphones on and would know John was going to go somewhere. I'd drum in that and hold it together while they went mad and then bring it back," he added. Ringo also recently revealed he nearly missed out on being one of the Beatles because he'd planned to move to America. Ringo said that age 19, he and a friend decided to emigrate to the States but they were put off when they saw how many forms they had to fill in, and he often reflects on how different his life could have been. "I love the blues and wanted to go and live in Houston because I wanted to be where Lightnin' Hopkings was -- my all-time favorite blues player.... I often look back on my life and think, 'what if I'd gone and lived in America? Because who knows where I'd have been now," Starr said. - Music-News.com......
The new John Lennon and Yoko Ono "mini-documentary" 24 Hours: The World of John and Yoko is now available to stream on Amazon Prime Video US. The 30-minute film is available to watch in full for the first time since its initial release on the BBC back in 1969 through the Coda Collection on Amazon. "Last seen more than 50 years ago, and having aired just once on TV, this intimate documentary -- captured over a five-day period -- shows a day in the life of John and Yoko while Lennon was still a member of the Beatles, controversies raged and activism became a central concern in the couple's everyday reality," an official description reads. 24 Hours... was directed by Paul Morrison and delves into Lennon and Ono's creative process, with filming having taken place at London's Abbey Road Studios, Lennon's Tittenhurst Park estate and the London headquarters of Apple Records. - New Musical Express...... Elsewhere on the Fab Four front, Paul McCartney has teamed up with music producer Rick Rubin for a new documentary series on the Hulu streaming platform. McCartney 3, 2, 1 will explore McCartney's musical history as a former Beatle, for a rare one-on-one interview with Rubin. The six-episode series will span McCartney's work with the Beatles and Wings as well as his 50 plus years as a solo artist. It is set to debut on Hulu on July 16. "Never before have fans had the opportunity to hear Paul McCartney share, in such expansive, celebratory detail, the experience of creating his life's work - more than 50 years of culture-defining music," said Hulu exec Craig Erwich in a statement. McCartney 3, 2, 1 was directed by Zachary Heinzerling, while both McCartney and Rubin are among the executive producers on the project. Meanwhile, Sir Paul has topped London's Sunday Times' 2021 list of the most wealthy British musicians with an estimated fortune of £820m. Also making the Top 10 of the richest music people in Britain were Elton John (#4, £375m), Mick Jagger (#5, £310m), Keith Richards (#6, £295m), Olivia and Dhani Harrison (#7, £290m) and Ringo Starr (#8, £280m). - NME...... Guitars from Eddie Van Halen, Eric Clapton and Aerosmith as well as autographed memorabilia from the Beatles and even strands of hair from Nirvana's Kurt Cobain are some of the highlights of an online rock 'n' roll auction that well end over the third weekend in May. The item with the highest minimum bid is a collarless, dark blue jacket custom made for Paul McCartney that starts at $25,000. It was worn onstage over a six-night stand at Bournemouth, England's Gaumont Theatre in 1963. There's also a copy of Sgt. Peppers Lonely Hearts Club Band signed by McCartney, George Harrison and Ringo Starr, and a sheet of handwritten "Blowin' in the Wind" lyrics signed by Bob Dylan. Other treasures include band-signed copies of Led Zeppelin II, Queen's self-titled debut, and Pink Floyd's Animals. Among the 70 or so guitars is one signed by Tony Iommi and Ozzy Osbourne from Black Sabbath and starts at $500. A portion of proceeds will benefit Crew Nation, a relief fund for live music touring and venue crews who are facing hardship due to the coronavirus pandemic. - AP......
Speaking of Paul McCartney, the former Beatles says practicing eye yoga has helped preserve his eyesight over the years. Sir Paul spoke about the practice during a guest appearance on the latest episode of the Jessie Ware-hosted Table Manners podcast. McCartney's daughter Mary McCartney, who also featured on the podcast, brought up her father's eye yoga routine which, he claims, has helped maintain his eyesight without the need for glasses. "I learned [it] off some yogi in India," McCartney then explained about the practice. "He explained that your eyes are muscles whereas your ears aren't, so you can't exercise your ears. But your eyes, you can." He then talked the listeners through the practice: "So, head still, and then you look up as far as you can, one, two, three, go back to the middle, then down, one, two, three, then back to the middle. You do three lots of that, then go to the left and the right. Now you've got a cross, up and down, and sideways, now you do the diagonals." McCartney said that he believed that regularly doing eye yoga over the years has ensured that he hasn't ever needed to get glasses. "It's pretty good stuff. It makes sense, though, doesn't it? It makes sense if they [eyes] are muscles," he said, adding later: "I don't know if it means that that's why I don't need glasses when I'm reading a newspaper. It makes sense, you know? It's a good idea." - NME...... With everything going on in these unprecedented times, the estate of John Lennon has invited fans to take a moment to stop what they're doing, take a moment to breathe, and relax by watching the soothing, meditative new video for John's timeless and relevant song, "Hold On," which it has shared on YouTube. The video, presented in 5K and beautifully animated by David Frearson, brings to life the classic album cover for John Lennon/Plastic Ono Band which features John and wife Yoko Ono resting underneath a huge oak tree in the gardens of their home at Tittenhurst Park, Ascot in the UK. What at first looks to be a static image, the photo, restored from the original Kodak 126 Instamatic square-format negative, slowly reveals itself as sunlight streams through swaying branches in the tranquil setting, offering a momentary respite from the stresses of the day as John encourages: "Hold on world/World hold on/It's going to be alright/You're going to see the light." The video showcases the new "Elements Mix" of the song which highlights John's vocals by including two previously unused vocal overdubs along with guitar while muting the bass and drums for a more subdued version. The Elements Mix is from the just-released John Lennon/Plastic Ono Band - Ultimate Collection edition, which celebrates 50 years of John's transformational and influential first post-Beatles solo album. - Music-News.com, 5/8/21......
Britain's Royal Mail announced on May 6 that the "immense" musical legacy of Sir Paul McCartney will be celebrated with a new collection of postage stamps available beginning May 28. With close collaboration from the Beatles legend himself, the 12-stamp collection is set to feature artwork from eight of the musician's solo LPs, including his most recent album, 2020's McCartney III. The remaining four stamps, which are presented in a 'Miniature Sheet', feature images which span three decades of McCartney at work in the studio. David Gold, a spokesman for the Royal Mail, noted that McCartney "remains a vital figure at the centre of rock and pop, an artist whose legacy is immense, but whose work continues to generate popular attention and critical acclaim" and that the collection is "a fitting tribute to one of the UK's much loved and revered musical icons." The Royal Mail has previously celebrated music icons David Bowie (in 2017) and Elton John (in 2019) with their own collections, and more can be found on the McCartney collection at the RoyalMail.com website. - NME...... In an Apr. 30 appearance on the CBS late night talk show The Late Show with Stephen Colbert, Ringo Starr revealed his favorite Beatles tune was the 1969 Abbey Road opener, "Come Together." Starr revealed the track during host Stephen Colbert's 15-question "The Colbert Questionert," asking Starr: "You get one song to listen to for the rest of your life. What is it?" to which Starr quickly answered: "[The Beatles'] 'Come Together'." "There's lots of other favourites, but if you want one, 'Come Together' can't be bad," Starr said, adding that it was his favourite Beatles song. "I just think it worked perfectly with the band and the song and John [Lennon] being John. I loved that moment." Ringo also shared his unique take on the afterlife after Colbert asked him what happens when we did. "I think we go to heaven," Starr said. "Heaven's great, but you don't stay there too long; you just gotta get yourself together again and come deal with all that [shit] you didn't deal with last time you were here." Other revelations made by Starr in the segment included: his favorite sandwich ("Cheese"), scariest animal ("I think a lion would be scary"), his least favorite smells ("Bodily functions", he said, something he discussed in Dave Grohl's What Drives Us film), and the most used app on his phone ("Twitter"). - NME...... Paul McCartney was among numerous the numerous musicians and other stars tweeting out awareness of the 50th annual Earth Day celebration on Apr. 22. As global warming's effects continue to push the Earth's climate to a tipping point, the former Beatle and long-time environmentally conscious vegetarian had a very simple message in his Earth Day tweet: "Sir Paul McCartney Has an Important Reminder - Celebrating #EarthDay. It's the only one we've got ! - Paul pic.twitter.com/2xwqAHdbVB." - Billboard......

During a worldwide listening party for the new John Lennon deluxe John Lennon/Plastic Ono Band reissue, Ringo Starr remembered his old bandmate as "a brilliant artist and a brilliant man." As Tim Burgess' latest Twitter Listening Party turned its attention to the upcoming release, the famous drummer wrote on Twitter: "It's so incredible, the emotion on this record, just mind blowing. The sparseness of the band, the force of John Lennon. That's why he's one of the greats." Addressing suggestions that Lennon frequently worried about the quality of his singing voice, Starr wrote: "John always wanted a lot of echo on his voice. He had a great voice and when he was singing, he gave all of that. I don't feel personally he was insecure about his voice. Everybody wants to be someone else, to be different." In his final tweet about the experience, Starr added: "It is an incredibly cool record. It's a beautiful record and he was a beautiful man and I'm privileged to feel he was my friend. Great to be a part of Plastic Ono Band." - NM,...... In other Beatles-related news, a movie theater where Liverpudlians John Lennon and George Harrison spent their teenage years attending has been saved from demolition. The Abbey Cinema in Wavertree, Liverpool which featured in the Fab Four's personal writings and the original lyrics of their 1965 song "In My Life," officially closed in 1979. The cinema, which was designed by renowned architect and Liverpool City Council leader Sir Alfred Ernest Shennan, first opened in 1939. It has since been used as a bingo hall, snooker club and, most recently a Co-op supermarket, which closed its doors in 2020. UK supermarket chain Lidl has called for the building to be knocked down to make way for a new store, but a petition has been started on Twitter to preserve the building by Save Britain's Heritage, Historic England, which has now given it a Grade II listed status. - NME...... A new, "Easter-egg"-filled video for John Lennon's classic 1970 track "Isolation" has been shared on YouTube to help promote the upcoming deluxe box set reissue of his solo debut John Lennon/Plastic Ono Band. The video for the "Raw Studio Mix" of "Isolation" was filmed upstairs at John and Yoko's home at Tittenhurst Park in Berkshire on July 16, 1971, and fans are encouraged to explore the "timed Easter eggs" in the clip -- showing "hidden elements and clues" of the life that Lennon and wife Yoko Ono shared, as well as important artefacts and more. The 8-disc super deluxe box set will drop on Apr. 23 and celebrate the recent 50th anniversary of John Lennon/Plastic Ono Band. - NME...... Paul McCartney, Robert Plant and Stevie Nicks are among over 150 music and entertainment stars who have signed a new open letter to British Prime Minister Boris Johnson calling for a reform to the music streaming economy. The letter, from the Musicians' Union in association with the Ivors Academy and the #BrokenRecord campaign, says that the law around streaming revenues and royalty payments "has not kept up with the pace of technological change" in the music industry. It comes as British MPs are currently examining the economic impact that music streaming is having on artists, record labels and the wider music industry as part of the 'Economics Of Music Streaming' inquiry. - NME...... In an interview with the UK's Uncut magazine paying tribute to Bob Dylan to mark his 80th birthday on May 24, Paul McCartney recalled the first time the Beatles got stoned with Dylan. "I'm not sure whether he's very keen on me telling this, but here we go," McCartney said. "It was at the Delmonico Hotel on Park Avenue and 59th in New York City in August, 1964. We were in a hotel room, all being good lads having our Scotch and Coke -- it was an afterparty, I think. Dylan arrived and he went into the bedroom with his roadie. Ringo [Starr, drummer] went along to see what was up. So he finds Dylan, rolling up, and he has a toke. He came back in and we said, 'What was it like?' So Ringo says, 'The ceiling is kind of moving down...' We all ran into the back room going, 'Give us a bit, give us a bit!' That was the very first evening we ever got stoned!" Meanwhile, McCartney released a "reimagined" version of his 2020 album McCartney III, McCartney III Imagined, on Apr. 16. It features collaborations with the likes of Beck, Phoebe Bridgers, St. Vincent, Idris Elba, Damon Albarn and others. - NME......
The Queen's Gambit actor Jacob Fortune-Lloyd is set to play late Beatles manager Brian Epstein in a new film titled Midas Man to be directed by Sweden's Jonas Akerlund. Aukerlund is best known for working with Madonna on the Grammy award-winning "Ray Of Light" music video as well as with other artists including Paul McCartney, Lady Gaga, Rammstein and The Prodigy. The unauthorized biography of Epstein, who was the Beatles manager from 1962 until his death in 1967, is set to start filming later in 2021 at Twickenham Studios and on location in London, Liverpool and America. According to Deadline.com, the film will "chart Epstein's... role in the cultural revolution and creative explosion of the 1960s and his sizeable yet often unheralded influence on pop music." As well as managing the Fab Four, Epstein also worked with a number of artists including Gerry and the Pacemakers, Cilla Black and Billy J Kramer and The Dakotas. He died of an accidental drug overdose in 1967 at age 32. Fortune-Lloyd, who played chess prodigy and later journalist Townes in the Netflix smash The Queen's Gambit, said in a statement "It's a huge privilege to play Brian Epstein, a man who made such an important and lasting cultural impact, but who struggled to find a secure place in a world he helped to shape." - NME...... Letters and memorabilia from the storied days the Beatles spent in Hamburg, Germany before rising to international fame in 1963 are set to go up for auction in London in May. The Fab Four played over 250 shows in Hamburg between Aug. 1960-Dec. 1962, with the heavy experience they gained gigging and some of the relationships they formed there helping to propel them to fame the following year. The new auction lot will include previously unseen letters, work permits, photos, drawings, poems and more. Some of the items were sent by the band to late photographer Astrid Kirchherr, who was engaged to former Beatle Stuart Sutcliffe after meeting them in Hamburg. The Beatles remained close to Kirchherr and wrote her after they returned to the UK.
In one letter that is going up for auction, George Harrison invited her to visit him and Ringo Starr in their new flat and instructed her not to put his name on the envelope when she wrote back. In another, John Lennon told her: "I'm really sorry you are so sad and uncertain about yourself. You must know that Cyn [Lennon's first wife Cynthia], I and the other Beatles will always feel the same about you. You will always be Stuart's Astrid to us." In that letter, John also shared the news that Cynthia was pregnant with "this little John inside her" -- aka his first son Julian. The items will go under the hammer at Bonhams auction house in London on May 5. "The Beatles' time in Hamburg was absolutely crucial to them," Bonham's head of entertainment memorabilia Katherine Schofield told the UK paper The Guardian. "It's fair to say that they came to Germany as boys and left as men." Astrid Kirchherr died in May 2020, a few days before her 82nd birthday. She had taken the Beatles' first-ever known photograph when they were still a five-piece. She also was the person who first suggested the band cut their hair into their iconic mop-top style. - NME...... In other Beatles-related news, a new video for John Lennon's 1970 song "Look at Me" from his LP John Lennon/Plastic Ono Band has been released ahead of a 50th anniversary Ultimate Collection edition of the album dropping on Apr. 23. Shared on YouTube by the John Lennon Estate, the black and white and colour video, shot on 8 mm film, features never-before-seen footage of Lennon and wife Yoko Ono Lennon from 1968, captured in their home in Weybridge, Surrey. Yoko Ono personally oversaw the production and creative direction of the new reissue, which includes rare demos, rehearsals, outtakes, jams and studio conversations as well as 87 never-before-heard recordings. The full live recording session of her 1970 companion LP, Yoko Ono/Plastic Ono Band, is also included, presenting the songs in their full, unedited lengths and speed for the first time. Originally released in Dec. 1970, John Lennon/Plastic Ono Band was recorded shortly after the demise of the Beatles and once described by Lennon as "the best thing I've ever done." - NME...... Paul McCartney's Twitter account announced on Mar. 31 that a deluxe 50th anniversary version of his and wife Linda McCartney's 1971 LP Ram will be reissued on May 14 as a limited edition, half-speed mastered vinyl pressing via UMe. "Happy RAM-iversary!," reads the message. "To celebrate 50 years since the release of Paul and Lina McCartney's 1971 fan-favourite album, 'RAM' will be reissued on 14th May 2021 as a limited edition half-speed mastered vinyl pressing." The 50th anniversary edition can be pre-ordered at PMC.lnk.to/Ram50EditionVinyl, and its release comes one week before a "reimagined" Ram 50th tribute by original session musicians Dave Spinozza and Marvin Stamm, Ram On: 50th Anniversary Tribute To Paul & Linda McCartney's Ram, hits stores. Originally released in May 1971, Ram served as the follow-up Paul's 1970 debut solo album McCartney, and was also the only McCartney album to be credited to both Paul and his late wife Linda. - NME......

In other McCartney-related news, a letter handwritten by the former Beatle in 1959 that jovially settled a long-standing "debt" over a blanket is going up for auction. The letter was written by Paul in Sept. 1989 in response to Irene Brierley, whose farmhouse in Harlech, north Wales, McCartney and his late Beatles bandmate George Harrison stayed in during two occasions in 1958 and 1959 when they went on a pair of hitchhiking holidays. McCartney and Harrison became friendly with Irene's son John during their first stay in 1958, with John recalling, as the Beatles memorabilia auction site Tracks notes, how he and the Beatles musicians played snooker and listened to Elvis Presley during their time together. The following summer, McCartney and Harrison returned to the Brierley farmhouse to spend more time with the family. At the end of their 1959 stay, the pair surreptitiously made off with one of the Brierleys' blankets. Some years later, Irene wrote to McCartney to remind him of the blanket "debt" and she received a handwritten reply from McCartney in Sept. 1989. "Dear Mrs Brierley (Irene)," McCartney's letter reads. "Your letter reached me, eventually, and I was sorry to hear about my 'debt'! I remember well the time we had in Harlech, and hope the enclosed cheque will settle our money differences! Excuse the scrawl as I'm trying to write this on a bouncing express train!! I was very sorry to hear about your hubby -- he was a very nice man. Please give my best to your boys. Kindest Regards, Paul McCartney." Tracks has set an opening bid of £3,000 for the letter, with more info available on their website. - NME ...... In still more Macca news, the Beatles legend has teamed up with his daughters Mary and Stella McCartney to launch Linda McCartney's Family Kitchen: Over 90 Plant-Based Recipes to Save the Planet and Nourish the Soul. The trio has updated singer Linda's best-loved vegetarian meals, such as shepherd's pie, chili non-carne, "sausage" rolls, and "American-style" pancakes, and has shared stories and personal photos from the family kitchen alongside the recipes. In a press release, Paul notes: "Years ago, before anyone had woken up to the idea of environmental and health and animal welfare issues, Linda was blazing the trail with vegetarianism, telling people about it and promoting it. At home, she would cook for the family and these recipes have been now brought up to date for a modern audience, so they're all now plant-based and fabulous... I hope this book inspires conversations about sustainability and about modern living amongst people besides also just giving them some great recipes to eat." - Music-News.com1...... During a Zoom Q&A session on Mar. 18 to promote his new EP Zoom In, Ringo Starr criticized the original Beatles documentary Let It Be for being "too miserable." Director Michael Lindsay-Hogg oversaw the film which documented the Fab Four during recording sessions for their 12th studio album and drew particular attention to heated exchanges between Paul McCartney and George Harrison. Starr said he was delighted that Lord of the Rings director Peter Jackson took over 56 hours of footage from that era and made it into the forthcoming The Beatles: Get Back documentary. "I didn't feel any joy in the original documentary, it was all focused on one moment which went down between two of the lads [McCartney and Harrison]," said Starr.

"The rooftop concert [unannounced Beatles gig from the Apple Corps rooftop in 1969] was also only about seven to eight minutes long. With Peter's [documentary] it's 43 minutes long [laughs]. It's about the music and a lot of joy." Ringo continued: "I had several talks with Peter about how I felt. I thought it was miserable. I said, 'There was lots of laughter, I was there, we were laughing, we were having fun. We were playing and doing what we do'. So Peter kept coming into LA with his iPad and he'd show me sections. He said, 'Look what I've found here' and he showed us laughing and having fun as a band. There was a lot of joy in making those records, those tracks so I'm certainly looking forward to seeing the whole thing. Even if you saw that little trailer that came out late last year, it's full of fun." The Beatles: Get Back is due on Aug. 27, after the original release date was moved due to the coronavirus pandemic. Meanwhile, Starr's new EP "Zoom In" was released on Mar. 19. The five track EP was recorded at Starr's home studio between April and October in 2020, featuring contributions from McCartney, Dave Grohl, Sheryl Crow, Lenny Kravitz, Chris Stapleton and Corinne Bailey Rae. - NME...... In other Beatles-related news, Paul McCartney has announced his second children's picture book, Grandude's Green Submarine, will be released on Sept. 2 and continue the adventure of his best-selling 2019 Hey Grandude. Grandude's Green Submarine will continue the adventure of the eponymous grandfather and his grandchildren as they set off on a quest to find their music-loving grandmother, Nandude. McCartney previously explained that the lead character's name is taken directly from the nickname that his grandchildren are known to call him. 'I'm really happy with how Hey Grandude! was received as this was a very personal story for me, celebrating Grandudes everywhere and their relationships and adventures with their grandchildren," he said. "I love that it has become a book read to grandkids at bedtime all around the world. I always said if people liked the first book and there was an appetite for more I would write some further adventures for Grandude -- so he's back and this time with his special invention, Grandude's green submarine!," he added. - NME...... Paul McCartney announced on Mar. 11 that he'll release a "reimagined" version of his 2020 album McCartney III with collaborations from the likes of alternative fave Beck and such rising artists as St Vincent, Damon Albarn, Phoebe Bridgers, Josh Homme and many more. Due on Apr. 16 in digital and July 23 on CD and vinyl, McCartney III Imagined will also feature Dominic Fike's hypnotic cover of McCartney III's "The Kiss of Venus," a video of which Fike has shared on YouTube. Confirmation of McCartney III Imagined came after Macca took to Instagram on Mar. 10 to share a short video clip that sees handfuls of multi-coloured dice rolled into different positions. In addition to the number three, the dice also featured the names of the artists taking part. - New Musical Express......
Capitol Records/UMC and John Lennon's widow Yoko Ono Lennon have announced a deluxe 50th anniversary edition of John and his Plastic Ono Band's 1970 album John Lennon/Plastic Ono Band will be released on Apr. 16. The 6-CD/2-Blu ray deluxe set, dubbed John Lennon/Plastic Ono Band - The Ultimate Collection, will feature rare demos, rehearsals, outtakes, jams and studio conversations as well as 87 never-before-heard recordings. Furthermore, the full live recording session of Ono's 1970 companion LP, Yoko Ono/Plastic Ono Band, is also included, presenting the songs in their full, unedited lengths and speed for the first time. A special "unboxing video" for the box set, which was personally overseen by Yoko, has also been shared on YouTube. Originally released in Dec. 1970, John Lennon/Plastic Ono Band was recorded shortly after the demise of the Beatles. It was co-produced by John and Phil Spector, and Lennon once described it as "the best thing I've ever done." The album featured Ringo Starr on drums and Klaus Voormann on bass and included the songs "Working Class Hero," "Isolation," "God" and opening track "Mother," with a new "ultimate mix" of the latter song also shared on YouTube. - New Musical Express......
Ringo Starr will be the subject of a new virtual exhibit at the Grammy Museum in Los Angeles beginning on Mar. 4. Starr will be celebrated through new and archival interviews, as well as a virtual version of the 2013 exhibit "Peace & Love." That exhibition was the first to be dedicated to Starr and profiled his whole life, from his childhood in Liverpool, through his pre-Beatles bands, joining the Fab Four and beyond. The digital display will feature images of items from "Peace & Love," including rare and never-before-seen photos, documents and personal letters, alongside other artefacts. On Mar. 4, the Grammy Museum will share an interview with Starr from 2010 as part of its Live From the Vault series. It will be followed by a new interview with the museum's founding executive director Bob Santelli on March 18. During the latter, Ringo will talk about his forthcoming EP Zoom In, as well as the new book Ringo Rocks: 30 Years Of The All Starrs 1989-2019. The virtual exhibition and interviews will be premiered on the Grammy Museum's "COLLECTION:live" streaming service and will be presented in partnership with Iron Mountain Entertainment Services. - New Musical Express...... On Feb. 24 Paul McCartney announced a career-spanning biography titled The Lyrics: 1956 to the Present will be released on Nov. 2. Featuring 154 songs from his back catalog, The Lyrics will recount the iconic musician's life through his earliest boyhood compositions, songs by the Beatles, Wings and from his lengthy solo career, and feature previously unseen drafts, letters and pictures from his personal archive. Arranged alphabetically to provide a kaleidoscopic rather than chronological account, The Lyrics was co-authored with Pulitzer Prize winning writer Paul Muldoon and establishes definitive texts of McCartney's song lyrics for the first time and describes the circumstances in which they were written, the people and places that inspired them, and what he thinks of them now. "More often than I can count, I've been asked if I would write an autobiography, but the time has never been right," said McCartney in a statement. "The one thing I've always managed to do, whether at home or on the road, is to write new songs. I know that some people, when they get to a certain age, like to go to a diary to recall day-to-day events from the past, but I have no such notebooks. What I do have are my songs, hundreds of them, which I've learned serve much the same purpose. And these songs span my entire life. I hope that what I've written will show people something about my songs and my life which they haven't seen before. I've tried to say something about how the music happens and what it means to me and I hope what it may mean to others too," he added. A trailer for The Lyrics has been shared on YouTube. - NME......
Paul McCartney has photobombed a TikTok user who failed to clock her close encounter with the rock icon until she returned home. In late January TikTok user Mae Archie (@maebe.later) shared a Queen-soundtracked clip in which she looked back at images she had snapped on her phone during a past visit to New York City. The image in question, taken at E 42nd Street, is then revealed on-screen in the closing split second. McCartney is seen crossing the street in the opposite direction to Archie, who is turning back to the camera. "So I just left the MET [The Metropolitan Museum of Art] to see the Play It Loud exhibit and was legit looking at the Beatles set and everything [because] I love music," Archie explained. "I wanted to take a cute photo and so I took it on the crosswalk but I was facing my mom so I never actually saw Paul until I turned around." However, Macca's true identity failed to register during the brief crossing of paths. At the time of writing, the TikTok upload has registered over 28,000 likes. Meanwhile, UK fans won't have the opportunity to see the former Beatles member headline the legendary Glastonbury festival after it was announced on Jan. 21 that Glastonbury has been cancelled for a second year running because of the Covid-19 pandemic. "With great regret, we must announce that this year's Glastonbury Festival will not take place, and that this will be another enforced fallow year for us," founder Michael Eavis and his daughter Emily said in a statement on Twitter. - NME...... In other Beatles related news, a new streaming music TV channel called the Coda Collection is set to launch in February backed by the likes of John Lennon's widow Yoko Ono and Janie Hendrix, who heads Experience Hendrix, the estate of Jimi Hendrix. The venture also has the backing of Sony Music Entertainment, with Coda Collection set to screen a number of new documentaries, music film premieres and rare concert footage by a host of much-loved artists including Hendrix, The Rolling Stones, Johnny Cash and Bob Dylan. "The Coda Collection tells the stories of the most iconic moments in music with fresh perspectives, unique editorial and exclusive video content," a statement about the channel says. The Coda Collection will launch in the US on Feb. 18 via Amazon Prime Video, with a global roll-out planned for later on 2021. It will cost $4.99 per month, with a free seven-day trial for Prime members. More info can be found at codacollection.co, and a trailer has been uploaded to YouTube. - NME......
A recently discovered letter written by John Lennon's aunt Mimi Smith reveals the former Beatles member was "bubbling over" with excitement about returning to the UK in a phone call the night before he was shot dead in Manhattan on Dec. 8, 1980. A month later his aunt Mimi replied in a letter to Daily Express journalist Judith Simons, who had written a letter of condolence following the death of Mimi's famous nephew. "Dear Judith, Thank you for your letter, kind thoughts," Smith wrote. "I'm trying to accept this terrible thing which has happened, but finding it very hard. He had such faith himself, I'm trying to do the same. He phoned the night before, witty, funny, bubbling over with excitement, coming over very soon. Couldn't wait to see me. So I'm glad of that. If I'm in London, I'll get in touch with you. Kind thoughts to you too. Mimi." The letter from Judith Simons' estate was recently discovered by Tracks Ltd, which provides valuations of music memorabilia. According to Beatles historian Mark Lewisohn, it provides "solid confirmation that, but for his murder, Lennon would have returned to Britain during 1981 for the first time in 10 years." - New Musical Express

---